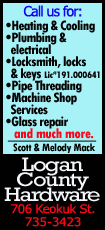 (Copy of questionnaire responses)

How many employees? 10

How long have you been a Chamber member?

Many, many years. We show the Chamber address as 600-1/2 Broadway Street in February 1971. We are however, unsure when we joined.

I joined the Chamber because....

We feel it is beneficial to be involved with the Chamber since they keep us informed of the changing community and help promote our business.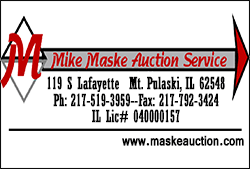 Why did you decide to invest in Logan County?
We decided to invest in Logan County because this has been our home for many years and we believe that investing in our hometown is investing in our community's future.
What products and services do you offer to Logan County?
We off all kinds of insurance.
What does the future of your business look like?
Our future looks promising. We have been in continuous business for many years and we are growing.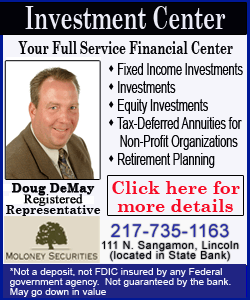 Five "Did you know" facts about
Our agents have 144 years of combined insurance service.


The combined agencies have served their customers for 235 years.


At this time our agents can provide quotes or coverage from 27 different insurance companies.


Business owners Jeff Clements and Pat Przykopanski were both on the 1976 Mount Pulaski High School Championship Basketball team.


The first customer that came to the new 617 Keokuk office was looking to order Chinese food, not insurance.
Contact person: Sue Stewart, 217-732-4115
[Text copied from file received from the Lincoln/Logan County Chamber of Commerce]