Center fielder Matt Kemp and shortstop Hanley Ramirez each hit two home runs to lead the Los Angeles Dodgers to a victory over the San Francisco Giants.

Zack Greinke (2-0) retired 12 of the first 14 batters he faced and finished with eight strikeouts in six innings for the Dodgers who improved to 5-3.

Brandon Belt and right fielder Hunter Pence each hit a solo home run for the Giants (5-2).

Kemp, activated from the disabled list on Friday, began the scoring in the bottom of the second inning by hitting a high fastball from right-hander Matt Cain (0-1) into the left-field stands.

Los Angeles extended its lead to 4-0 with three runs in the fourth and never looked back.

___

A's 6, Mariners 3

Designated hitter Brandon Moss hit a three-run home run, left fielder Yoenis Cespedes added a solo shot, and right-hander Sonny Gray earned his first victory of the season as the Oakland A's came from behind to beat the Seattle Mariners.

A's second baseman Eric Sogard went 3-for-3 with a double and scored a run, helping Oakland (3-3) take two of three games from Seattle (4-2) in the weekend series.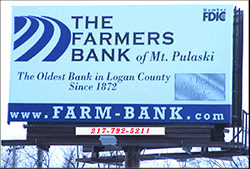 ___

Brewers 4, Red Sox 0

The Milwaukee Brewers, continuing their outstanding pitching, completed their first three-game sweep of the Boston Red Sox in 21 years.

Right-hander Yovani Gallardo worked 6 2/3 scoreless innings in his second straight no-run start for Milwaukee (4-2) to outduel Jon Lester.

The loss was the third straight for the Red Sox (2-4), who never lost four in a row and were never under .500 during their championship 2013 season.

___

Rangers 3, Rays 0

Elvis Andrus' two-run home run in the eighth inning provided all the offense Texas would need in a dazzling pitchers' duel as the Rangers downed the Tampa Bay Rays.

Rangers ace Yu Darvish (1-0) showed no ill effects of missing the final weeks of spring training and his scheduled first regular season start with neck stiffness.

He struck out six in seven scoreless innings, while Tampa Bay's Alex Cobb did the same, as Texas (3-3) salvaged the final game of the three-game set with the Rays (4-2).

___

Twins 10, Indians 7

Chris Colabello had two hits and four RBIs and Joe Mauer had three hits as Minnesota Twins outscored the Cleveland Indians.

The Indians collected 15 hits, including four by David Murphy and three by Michael Brantley. Jason Kipnis added three RBIs, but it was not enough for the Indians (3-3), who lost two of the three games in the series to Minnesota (3-3).

___

Nationals 2, Braves 1

Washington shortstop Ian Desmond blasted the first pitch from Atlanta Braves starter Alex Wood in the bottom of the seventh for a leadoff home run to break a 1-1 tie and the Nationals won to salvage the final game of the three-game set.

The Braves (4-2) had won nine of the previous 11 games at Nationals Park against Washington (4-2), which was 6-13 last season against the National League East champions.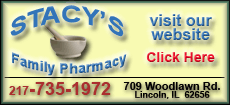 ___

Astros 7, Angels 4

The Houston Astros broke out their home run swings, sending souvenirs flying into the stands with five homers in a win over the Los Angeles Angels.

Houston chased Los Angeles (2-4) ace Jered Weaver after 5 2/3 innings while Scott Feldman allowed just one run over seven innings to lead Milwaukee (3-3).

___

Pirates 2, Cardinals 1

Reserve catcher Tony Sanchez provided the game-winning hit with a seventh-inning single that broke a 1-1 tie and right-hander Edinson Volquez was solid in his first start with the Pirates as Pittsburgh slipped past the St Louis Cardinals.

Signed to a one-year, $5-million contract as a free agent in December, Volquez gave up one run and three hits in 5 2/3 innings.

___

Yankees 6, Blue Jays 4

CC Sabathia pitched six innings for his first win of the season and left fielder Brett Gardner hit a two-run home run as the New York Yankees defeated the Toronto Blue Jays.

Kelly Johnson also drove in two runs with a double for the Yankees (3-3), who took the rubber match of the three-game series with the Blue Jays (3-4).

Derek Jeter had two hits to give him 3,320 for his career, which is eighth all-time.

___

Orioles 3, Tigers 1

Adam Jones hit a tie-breaking sacrifice fly with one out in the eighth inning and Chris Tillman checked Detroit on five hits to help the Baltimore Orioles hand the Tigers their first loss of the season.

Detroit (4-1) ace Justin Verlander allowed two runs and struck out three in eight innings of the loss to Baltimore (2-4).

___

Cubs 8, Phillies 3

The Chicago Cubs jumped on Philadelphia Phillies starter A.J. Burnett for four runs in the first inning and never looked back to salvage the finale of a three-game series with Philadelphia.

Ryan Kalish went 2-for-3 with three RBIs and reached base four times while Anthony Rizzo was 2-for-3 with one run batted in as the Cubs (2-4) broke a two-game losing streak and avoided a series sweep.

___

White Sox 5, Royals 1

Left-hander Chris Sale outdueled right-hander James Shields as the Chicago White Sox topped the Kansas City Royals.

Sale (2-0) allowed just four hits in eight scoreless innings to best Shields (0-1) who gave up one run on five hits over seven innings.

___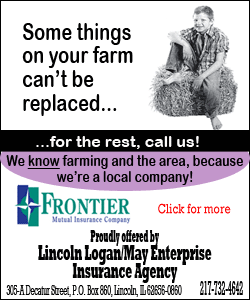 Reds 2, Mets 1

Pitcher Alfredo Simon threw seven efficient innings in his season debut and first baseman Joey Votto and left fielder Ryan Ludwick had RBIs in consecutive sixth-inning at-bats as the Cincinnati Reds edged the New York Mets.

Simon, making his first major league start since Sept. 28, 2011, allowed just one and struck out six as the Reds (2-4) ended a three-game losing streak.

___

Padres 4, Marlins 2

Pinch-hitter Alexi Amarista hit a three-run home run with two outs in the seventh inning that proved to be the game-winning hit for the San Diego Padres.

The win snaps a four-game losing streak for the Padres (2-4), who dropped the first two of the series to the Marlins (5-2), who won three straight entering Sunday.

___

Diamondbacks 5, Rockies 3

Wade Miley tossed eight solid innings to help struggling Arizona break a four-game losing streak and avoid being swept by the Rockies in a three-game series.

Miley allowed just two runs and also went 3-for-4, including an RBI single.
(Editing by John O'Brien)
[© 2014 Thomson Reuters. All rights reserved.]
Copyright 2014 Reuters. All rights reserved. This material may not be published, broadcast, rewritten or redistributed.