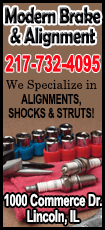 Pistorius, accused of murdering Steenkamp, a 29-year-old law graduate and model, recounted how he heard a window sliding open in his bathroom in the middle of the night, convincing him an intruder was breaking in and that he needed to arm himself.

"That's the moment that everything changed," he said, his voice tense with emotion. "I thought that there was a burglar that was gaining entry to my home."

When post mortem pictures of Steenkamp's bloodstained body briefly flashed up on the television monitors of the Pretoria courtroom, the 27-year-old athlete doubled over in the witness stand, retching into his cupped hands.

Steenkamp's mother June, who had been sitting steely faced in the public gallery throughout Pistorius' testimony, leant forward, her head cradled in her hands. She was in tears during the lunchtime break.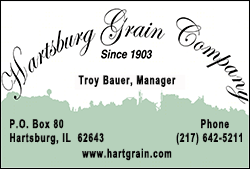 Pistorius, a double-amputee known as the "Blade Runner" on account of his carbon-fibre prosthetic sprinting legs, fired four rounds through the door, three of which hit Steenkamp, killing her almost instantly.

He denies murder, saying he fired in the belief an intruder was behind the door.

Guided by defense advocate Barry Roux, Pistorius told of the panic that gripped him when he heard the noise of the bathroom window sliding open in the middle of the night.

"The first thing that ran through my mind was that I needed to arm myself, that I needed to protect Reeva and that I needed to get my gun," he said.

Feeling with his fingers in the pitch dark, he retrieved his 9 mm pistol from under the bed before moving on his stumps towards the passageway leading from the bedroom to the bathroom, he told the court.

"I slowed down and I had my firearm extended in front of me," he said. "I was overcome with fear and I was shouting.
"I shouted for Reeva to get on the floor and for her to phone the police. I screamed at the people to get out."

The court adjourned before he was asked to recount the precise moments he pulled the trigger.

If found guilty of murder, he faces life in prison.

The trial, now in its 18th day, has gripped South Africa and millions of sports and athletics fans around the world who saw in Pistorius a symbol of triumph over physical adversity.

His lower legs were amputated as a baby but he went on to achieve global fame as the "fastest man on no legs". He won numerous Paralympic gold medals and reached the semi-finals of the 400 meters in the 2012 London Olympics against able-bodied athletes.

(Writing by Ed Cropley; editing by Mark Heinrich)
[© 2014 Thomson Reuters. All rights reserved.]
Copyright 2014 Reuters. All rights reserved. This material may not be published, broadcast, rewritten or redistributed.