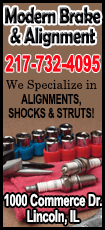 "The guys talked about a more patient approach," St. Louis manager Mike Matheny said.

Patience led to wildness and then to the big hit which put the Cardinals in control of Monday's home opener, a 5-3 win at sold-out Busch Stadium.

Cingrani (0-1) gave up singles to third baseman Matt Carpenter and center fielder Peter Bourjos, then a walk to left fielder Matt Holliday, to start the bottom of the first inning.

After whiffing right fielder Allen Craig on a full-count pitch, Cingrani elevated a 1-2 fastball and catcher Yadier Molina ripped it to the wall in left-center for a three-run double that electrified a crowd of 47,492 — the largest in the stadium's nine-year history.

While Cingrani didn't allow a hit after that, he also lasted just four innings, throwing 88 pitches. He gave up three hits and three runs, walking three and striking out five while working eight three-ball counts.

"I just couldn't throw strikes this time," Cingrani said.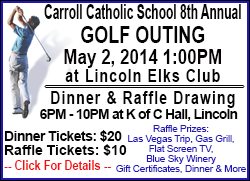 That wasn't a problem for St. Louis pitcher Michael Wacha (1-0), who worked around seven hits and a walk over six innings. Wacha, who struck out three, benefitted from inning-ending double plays in the second and third.

Despite not having his best stuff — his fastball was in the low 90s instead of the mid to upper 90s — Wacha seemed to thrive under crisis. The Reds (2-5) put the leadoff man aboard in the first four innings but couldn't score.

"I've got to do a better job against the leadoff man," Wacha said. "The guys behind me were making some plays."

Wacha, who made good use of a brand-new cutter to pick up a handful of outs, saw his 21-inning scoreless streak against Cincinnati snapped in the fifth. Catcher Brayan Pena doubled with one out and rode home on a pinch-hit double by Roger Bernadina.

Former Cardinal Ryan Ludwick, who collected a pair of hits off Wacha, was impressed with the 22-year old's ability to change speeds.

"His changeup is in the strike zone and down," Ludwick said. "You just want him to make a mistake up in the zone ... last year, everyone saw how devastating his changeup is. And he's added a little baby cutter, which it seems like all these guys here get."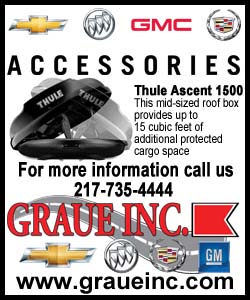 St. Louis (4-3) tacked on a pair of runs off reliever Trevor Bell in the bottom of the seventh. Holliday rifled a double to right-center that scored Bourjos, who chopped a double over the head of third baseman Todd Frazier. Right fielder Allen Craig snapped an 0-for-14 skid with an RBI hit that scored Holliday.

Those runs came in handy in the ninth when the Reds loaded the bases with no outs against Trevor Rosenthal, pitching in a non-save situation.
Shortstop Zack Cozart picked up his first hit in 23 at-bats, a looping single to center that scored right fielder Jay Bruce, to cut the deficit to 5-2. Pinch hitter Neftali Soto lined a one-out sacrifice fly to left that sliced the lead to two, but center fielder Billy Hamilton flew out to Bourjos to end it.

Pena went 3-for-4 for Cincinnati, which outhit the Cardinals 10-9. Bourjos ended an 0-for-13 start to his season with two hits for St. Louis, and first baseman Matt Adams went 2-for-4.

With Wacha reprising his postseason magic of last fall, the Cardinals didn't need much to send the crowd home happy.

"It was business as usual for him," Matheny said of Wacha. "He seemed to make the right pitches at the right times."

NOTES: Cincinnati CF Billy Hamilton returned to the lineup Monday after not starting Saturday and Sunday's games in New York against the Mets. He jammed his left middle finger Friday night while stealing second base as a pinch runner. Hamilton went 1-for-5 Monday, doubling to start the game. ... Former St. Louis RHP Chris Carpenter, who retired after an unsuccessful comeback attempt last year due to lingering shoulder problems, threw out the ceremonial first pitch. ... The Reds activated C Devin Mesoraco (oblique) from the disabled list and optioned C Tucker Barnhart to Triple-A Louisville.
[© 2014 Thomson Reuters. All rights reserved.]
Copyright 2014 Reuters. All rights reserved. This material may not be published, broadcast, rewritten or redistributed.