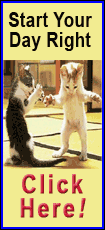 The Angels will need both to keep performing exceptionally as their season unfolds.

Wilson carried a shutout into the eighth inning while designated hitter Hamilton recorded his first three-walk game in nearly five years to help the Angels provide Wilson ample run support in a 9-1 victory on Monday at Minute Maid Park that clinched the four-game series for Los Angeles.

The Angels took three of four from Houston after starting the season 0-3.

Wilson (1-1) improved to 3-1 with a 1.99 ERA in 11 career appearances (five starts) in Houston. Before surrendering a two-out home run to Astros catcher Carlos Corporan in the eighth inning, Wilson had allowed only a pair of one-out doubles — to left fielder Jesus Guzman in the second inning and first baseman Chris Carter in the fifth — and had retired 10 consecutive batters.

Wilson allowed two of his four hits and his lone walk in the eighth while his pitch count built to 120. He finished with seven strikeouts and had full command of his repertoire, with his change-up especially effective.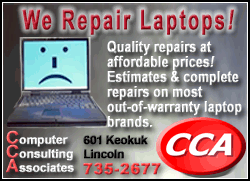 "You look forward to pitching in certain scenarios," Wilson said. "It was a beautiful day today and I have a lot of family and friends here so it's easy for me to feel comfortable here. I've been playing here for so many years between playing against them with the (Texas) Rangers in interleague and now that they're in the division (American League West). It's a place that I like pitching here in the stadium for whatever reason but I don't think there's anything particularly magical to it at all."

The Angels (3-4) spotted Wilson a 3-0 lead before he took the mound, taking advantage of Astros right-hander Jarred Cosart (1-1) and his command woes. Cosart allowed just one hit in his 32-pitch first inning. But the two-run single by second baseman Howie Kendrick came after Cosart issued walks to right fielder Kole Calhoun and Hamilton, and first baseman Albert Pujols reached on a fielder's choice.

"The first inning is supposed to be your easiest inning," Cosart said. "You're coming out of the bullpen, everything is supposed to feel in synch. I felt pretty in synch coming out of the bullpen. I just felt like I couldn't wake up, couldn't get going and then obviously that showed in the leadoff walk which is obviously the worst thing you can do."

Cosart did not issue a free pass in his season debut last Wednesday against the New York Yankees. He walked four on Monday, and while he settled down after his rocky first inning, he later surrendered a leadoff home run Calhoun in the fifth inning and a one-out triple to third baseman Ian Stewart in the sixth. Stewart scored one batter later when catcher Chris Iannetta delivered a sacrifice fly to right.

The "real Josh Hamilton," as Wilson described him, went 1-for-2 with three walks, his fourth career three-walk game and first since May 13, 2009. Hamilton is hitting .500 this season.

"Don't get ahead of yourself," Hamilton said of his fast start. "Try to come in every day and do the same things you're doing if something is working. If you go through a little scuffle go back and reassess what you're doing. Maybe you need to make an adjustment somewhere. That's where I'm at right now."

The Astros (3-4) dropped three of four to the Angels after opening their season by talking their three-game series with the Yankees. Houston was charged with just one error but was guilty of several other miscues.

"I feel like we played with a lot of energy," Astros manager Bo Porter said. "We came out the gate and have played good baseball for the most part. At the same time this one hurts because I don't feel like we played good baseball today. But it's over. We'll get on the plane (for Toronto)."

NOTES: Astros CF Dexter Fowler returned to the team on Monday after missing the first three games of the series with a stomach virus that hospitalized him on Friday. Fowler did not play in the series finale, but will travel with the club on their road trip through Toronto and Texas. ... Angels OF Josh Hamilton was named American League Co-Player of the Week on Monday. Hamilton hit .500/.560/.864 with two homers and five RBIs over six games. ... Angels LHP C.J. Wilson went 1-1 with a 1.35 ERA in two starts at Minute Maid Park last season.
[© 2014 Thomson Reuters. All rights reserved.]
Copyright 2014 Reuters. All rights reserved. This material may not be published, broadcast, rewritten or redistributed.