Redbird Spring Camp Report: Emphasis In Red Zone
Send a link to a friend Share
[April 08, 2014] NORMAL ó A football team that cannot score points consistently is one that will not win many games. That was the theme of Illinois Stateís spring practice Saturday at Hancock Stadium, as the Redbirds spent the last 45 minutes of their workout on scoring points in the red zone.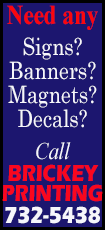 Early on, it looked like the offense would have a leg up on the day with its performance in the blitz session. Senior cornerback Mike Banks picked off a Blake Winkler pass intended for Lechein Neblett on the second play of the drill, but the offense would respond with two quick touchdowns on long runs. Marshaun Coprich took advantage of an edge blitz, took the ball off tackle and rushed 70 yards for a touchdown. Two plays later, Jamal Towns did the same.

The quarterbacks also found their rhythm in the 7-on-7 drill, with Winkler and Adam Pittser each completing 7 of 10 attempts. Trevor Rea completed 5 of 8 passes, with a pair of completions to Kyle Harbour but with an interception to Kalium Ewing. Cameron Meredith led all receivers with four receptions, followed by Scott Kuehn and Jon-Marc Anderson with three each and two from Neblett.
The red zone work followed, with the offense starting from the 24-yard line. The first unit to take the field picked up a first down on the first play on a run by Winkler, but the defense stiffened and forced Nick Aussieker to boot a 25-yard field goal four plays later. The second-team unit also had to settle for a field goal attempt, but a 37-yard effort by Sean Slattery just missed wide right. Aussieker connected again, this time from 32 yards, to round out the third drive and the first session.
Session two began at the 17-yard line, and the offense needed just one play to score, as Winker found Neblett in the end zone for the quick touchdown. The second-team unit went three-and-out, but Aussiekerís 37-yard field goal put points on the board. The third-team unit also scored, thanks to a 32-yard field goal from Slattery.
The ball then moved to the 12-yard line for the final session in the red zone. The first-team unit went to the ground on the first two plays, with James Graham picking up 2 yards on the first play and losing ground on a Dalton Keane tackle for loss on second down. An 11-yard completion from Winkler to Anderson put the ball on the 1-yard line and picked up a first down, and Collin Keoshian did exactly what he did last year and barreled in for the score to cap off practice.
The team had the rest of the weekend off but will return to practice Tuesday at 3:30 p.m. at Hancock Stadium.
[Text from news release received from Illinois State University]