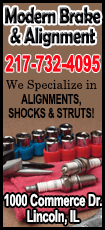 Tennessee Titans: Kamerion Wimbley
LB Kamerion Wimbley signed a five-year, $35 million deal with the Titans in 2012. He has earned $15.5 million in his first two seasons with the team.
The Titans asked Wimbley, who has 51.5 career sacks, to take a pay cut and he agreed rather than possibly get released.

The Titans plan to move to a 3-4 defense under new defensive coordinator Ray Horton. Wimbley would more than likely move to outside linebacker.

Carolina Panthers: Avant, Jason

WR Jason Avant was signed by the Panthers. Avant received a one-year deal.

"We are happy to have Jason with the Panthers," Carolina coach Ron Rivera said in a press release. "He provides a versatile player at receiver and brings good size as well as experience to the position."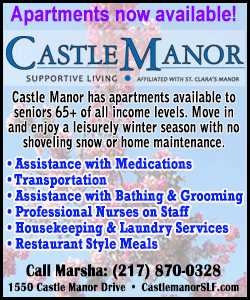 Avant was released by the Philadelphia Eagles last month in a cost-cutting move. He was due a $1 million bonus on March 15. By cutting Avant, the Eagles saved $3.25 million against the salary cap.

Avant played his first eight NFL seasons in Philadelphia, and he ranks 11th in team history with 297 receptions for 3,646 yards and 12 touchdowns.

Last season, he made a career-high 13 starts, and he finished with 38 receptions for 447 yards and two touchdowns. Each of the previous two seasons, he topped 50 catches and 600 yards.

Free agent: Booker, Marvin

LB Marvin Booker was waived by the Buccaneers Monday.

Free agent: Ojomo, Adewale

DE Adewale Ojom was waived by the Titans Monday.

Free agent: Bellamy, Josh

WR Josh Bellamy was waived by the Redskins Monday.

Free agent: Johnson, Chris

RB Chris Johnson officially had his contract terminated by the Titans Monday.
Free agent: Hull, Josh

LB Josh Hull had his contract terminated by the Redskins Monday.

Free agent: Mouton, Ryan

CB Ryan Mouton had his contract terminated by the Redskins Monday.

Oakland Raiders: Zychlinski, Daniel

P Daniel Zychlinski was signed by the Raiders Monday. Zychlinski played at Stanford from 2008-12, seeing action in 41 games, and punted 97 times for 4,096 yards (42.2 avg.). He had his best season as a fifth-year senior in 2012, punting 66 times for 2,846 yards and a 43.1 average, the fifth-best total in school history.

Tennessee Titans: Spencer, Chris

C/G Chris Spencer re-signed as an unrestricted free agent by the Titans on Monday.

[© 2014 Thomson Reuters. All rights reserved.]
Copyright 2014 Reuters. All rights reserved. This material may not be published, broadcast, rewritten or redistributed.