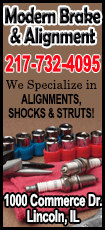 Track and field
The Lincoln College men's and women's track and field teams competed at the Division I-heavy Big Blue Invitational hosted by EIU last weekend. Only DI schools were counted in the official scores. Although the LC efforts did not count in the official scores, Lincoln still had a few athletes who placed in the top half of the field as well as in the top eight.
Mike Garza placed ninth in the javelin. Demonte Hill was second in the long jump. Chris Steward was eighth in the steeplechase. Denzel Grahm was fifth in the discus. Jon Walsh was fourth in pole vault. Tavion Neal was eighth in the triple jump. Jonathon Anderson was 11th in the 110 hurdles. Reggie Bratton was 10th and Jesse Cardenas was 15th in the 100. The men's 4x100 of Garza, Cardenas, Jackson and Allen was sixth. Cody Webster was 11th in the 1,500. Demonte Hill was 12th in the 400.
The women's team did not have a performer place in the top half of the meet. Several of the ladies did improve their times and performances.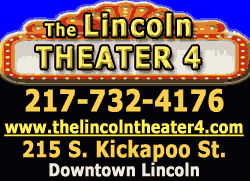 Coach Herron said: "This was a very tough meet, and all in all we did a good job. We were working on dropping our times and improving our distances from our first meet, and almost everyone did that.
"Now that we are getting into some better weather, we are looking for even better performances and places from our squads. Our next meet is at WIU, so we know we will be going against some very good competition again. The whole idea is to go to these DI meets to better prepare ourselves for the national meet. In the end I know it will pay off. This is a hardworking group of athletes, and it has been great to watch them improve."
The Lynx will next compete at the 25th annual Lee Calhoun Memorial Invitational, hosted by WIU this weekend.
Softball
The Lincoln College softball team lost a heartbreaker Monday afternoon to John Wood Community College. An extra-inning game that led to the international tiebreaker in the eighth and ninth innings proved to be too much for the Lady Lynx.
"We were one run away from continuing the game to the 10th inning," according to LC coach Wurth. "With the international tiebreaker, the offensive team places a runner on second base at the start of play per half-inning. Offensively, we battled back two times late in the game to tie and push (the) game into extra innings."
Melissa Crivokapich led off the seventh inning for the Lynx with a single to left field. Taylor Hewitt and Sydne Bryant drew walks, and Lexi Ballard came up with a huge base hit to score Hewitt and Bryant.
In the eighth inning, the Lynx rallied yet again, scoring four runs to tie the game. With Kate Snyder starting on second base for the international tiebreaker, Erica Jordan led off with a single, scoring Snyder. Then Crivokapich added a single. With runners at second and third base, Lexi Litwiller singled to score Jordan. With runners at second and third, Hewitt hit a blazing double to score Crivokapich and Litwiller to tie the game.

John Wood CC answered with a perfectly executed bunt and run to score in the ninth inning. The Lynx weren't able to execute the sacrifice bunt in their half of the inning.
"It is crucial to get a sacrifice bunt down in that lead-off position to move the runner to third," coach Wurth said. "Unfortunately, we stranded our 'tiebreaker' runner at second base in the bottom of the inning."
The final score was 9-8 after nine complete innings of play.
Erica Jordan (3-7) took the loss for the Lynx. Jordan completed eight innings of work, allowing eight hits and striking out four batters. Kelsey Prater came on in the top of the ninth inning to finish off the game.
During the nightcap, Lincoln College's Kelsey Prater and John Wood's Julie Schultz had a pitching duel going for seven complete innings. LC came up short, losing 3-1.
"Prater (2-7) threw the best game of her sophomore year to date. She was on fire," noted coach Wurth.
Prater allowed five hits, walked one and struck out 12 JWCC batters.
"Everything was working for 'Kentucky,'" Wurth added. "She was throwing very hard, hitting 60-62 mph (equivalent to a 90-92 mph baseball pitch) and was hitting her spots. All of her spins were working well, especially her rise ball. She threw too well to lose, but hopefully her confidence is back and she continues throwing like she is capable for the remainder of our season."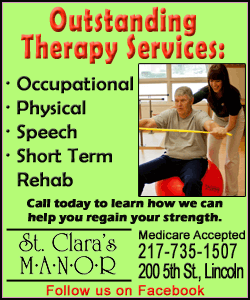 Offensively, the Lynx struggled against a very tough JWCC pitcher who displayed lot of movement, striking out nine Lynx hitters and allowing only two hits. The hits came from Litwiller and Ballard (RBI) in the fourth inning.
Upcoming softball games:
Wednesday, April 9 — at home vs. Millikin, 2 p.m.

Thursday, April 10 — at home vs. Parkland, 3 p.m.

Saturday, April 12 — at John Wood, 1 p.m.

Sunday, April 13 — at home vs. LLCC, 1 p.m.
[Text from file received from Jeff Nelson, Lincoln College sports information director]
Lincoln College track and field