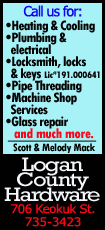 Fourteen alumni were selected for recognition by a committee consisting of members of the board of education, teachers and members of the community.

The honorees are graduates of Lincoln Elementary School District 27, or its predecessor Lincoln Public Schools, who have made notable contributions in one of the following areas: business, industry, as an entrepreneur, entertainment, arts, sports, service professions (education, religion, politics, law, medicine, research, military, etc.), or community service

Three graduates were selected to receive special recognition as Distinguished Alumni because of their outstanding contributions to the arts, for academic excellence and for leadership in business and our community:
Dr. Pamela L Moriearty
Class of 1958
Professor, researcher, scholar

Dr. Kent Budd
Class of 1973
Scientist, inventor

Jerrod Welsh, BS, MAed
Class of 1987
Senior Master Sergeant, United States Air Force
One individual was chosen to be the first Honorary LJHS Graduate, due to his lifelong commitment to and support for Lincoln Elementary School District 27:
Lester D. Plotner
Superintendent, teacher, coach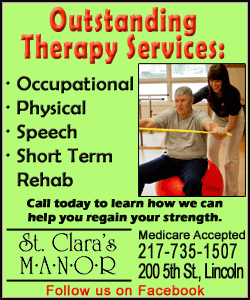 The Honored Alumni for 2014 are:
Information and pictures about Honored and Distinguished Alumni are incorporated into a media presentation that is part of the LJHS Wall of Honored Alumni. The wall, located in the LJHS Commons, recognizes notable District 27 graduates. The media presentation is projected on a large video screen that has been installed in the commons. The media presentation was created for two purposes. The first purpose is to honor the many and varied accomplishments of the alumni. The second purpose is to provide positive role models for current and future students. The Distinguished Alumni are additionally recognized by placing a plaque that includes their picture on the wall.
Lincoln Elementary School District 27 welcomes and encourages nominations from the public of distinguished alumni for future celebrations. Nominations can be made online from the district website, Lincoln27.com. Nomination forms are also available at the District 27 Administration Building, 304 Eighth St. in Lincoln
[Text from news release received from Lincoln Elementary School District 27]