New course structure gives adult learners more flexibility, options

Send a link to a friend Share
[April 08, 2014] Undergraduate adult learners of the Hargrove School of Adult & Graduate Studies at Lincoln Christian University will soon benefit from a structural change in course offerings. Beginning in the fall, all undergraduate courses offered in the Hargrove School will move from a six-week to an eight-week format. The change to eight weeks allows for two consecutive sessions each fall and spring semester along with summer and intensive course options. The change will apply to all undergraduate courses offered in the Hargrove School at the LCU campus, the Las Vegas and Peoria extension sites, and online.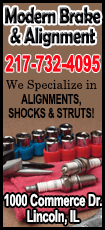 "This approach will offer the greatest flexibility for our students," said Dr. Shane Wood, academic dean of the Hargrove School in a letter to the students. "Under this new system, it is possible to complete more than eight courses per academic year."

The decision to restructure course offerings to the eight-week format was made after surveying undergraduate students in the Hargrove School last fall. The new format will allow greater depth in program material and instruction without the frenzy some students might experience with the accelerated six-week sessions.

The new structure also makes it possible for students to include one-week intensive courses — already an option for LCU Seminary and Undergraduate Studies students — as part of their degree completion plans. The general format for intensive courses is one week of in-class instruction with instructor consultation and preliminary assignments at the designated location, followed by completion of post-week assignments as given by the instructor.

Although intensive courses are not offered online, any undergraduate adult learner may enroll and make arrangements to participate on location during that week.

"For those whose 'ebb and flow' of life allow a week of intensive study, our new format gives that option ... (They) will see why this new approach is so appealing," Wood added.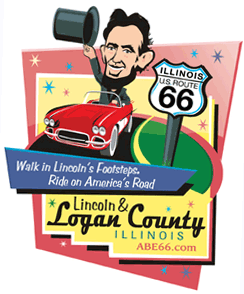 Under the eight-week format, students who prefer to take one class per session may still do so and progress at a pace that fits their lifestyle. Other students wanting to accelerate their degree completion may also do so by taking two classes per session and earn two extra course completions per year. Students may also add intensive courses twice a year or summer courses for a year-round academic schedule that could earn them eight or more courses per year.

"I am so glad to be serving with the faculty and staff of Adult & Graduate Studies at this time," Wood said. "New ideas are welcome here. As we move through the spring and summer months, we will be doing all we can to make the transition is as smooth as possible for current students."
[Text from file received from Lincoln Christian University]