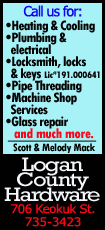 Thanks to an idea from Donald Helm, the superintendent and a former music teacher at Hartsburg-Emden, and in conjunction with support from Logan County's music and athletic associations, the music festival was started again 17 years ago.

Rachel Jordan, the current chorus director at Hartem, says the festival benefits the students musically and on a personal level.

"The festival is a great opportunity for students to work with a 'guest conductor,'" she said. "This is also a chance for students to meet and make new friendships outside of their school."

Jordan, along with Jeff Neavor, a current band teacher in the Morton school district, was host and coordinator of the festival when it was reinstituted. Neavor will return to act as the guest band conductor for this year's festival.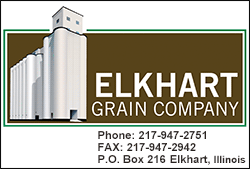 Almost one-third of this year's participants will be from the host school. Lincoln Junior High School will have 39 band members and 46 choir members participating.
LJHS band director Peggy Larson likes the fact that her students "have the opportunity to perform with a large ensemble."
Larson understands the responsibilities of preparing her students for the festival and also making sure LJHS performs well in hosting the event.
"As a festival host, it is extremely important to have the support of my band parents, boosters and administration," Larson said. "Many details must be covered and tasks performed. I could never tend to all of this on my own! As the saying goes, 'Many hands make light work.'"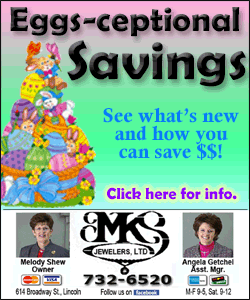 Jordan also stressed the importance of support.
"If you don't have the support of your administration and parents, you won't have a successful program," she said. "Students need to have that encouragement from all areas."
It is not only the students who gain from the experience.
"On a personal note," Jordan added, "I always leave rehearsals learning a new technique or two to continue with my groups. Teachers can definitely learn a lot from other teachers. It is also a time for sharing and collaborating with your fellow music teachers. Since most of us are small schools, we don't have a department of music teachers to share ideas with."
The doors at Lincoln Junior High School will open at 6:15 p.m. Thursday, with the program scheduled to begin at 6:30.
Admission for adults and high school students is $2, while senior citizens and students from kindergarten through eighth grade will be admitted free.
[By JEFF BENJAMIN]