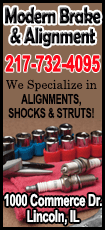 At that time, the current farm bill was on the verge of expiration and a new farm bill was being stalled in Washington.
When he came to Lincoln, Schock brought with him U.S. Rep. Frank Lucas, who was the chairman of the House Agriculture Committee. Lucas was happy to speak about the farm bill, saying he was satisfied that what his committee sent to the House was what the American farmer needed.
During the discussions by Lucas and Shock, the congressmen outlined the important aspects of the bill:
A reduction in food stamps and a change in how food stamps are approved for low-income households.

The need for changes in revenue and price protection for agricultural crops.
During discussions, one farmer in the audience spoke up saying that local farmers didn't want handouts from the government. They didn't want subsidies on crops not raised and automatic payments for yields not realized.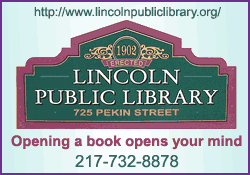 When the farm bill passed early this year, for at least one farmer, his wish came true. In the new bill there are no automatic payments that would have an effect on Logan County farmers. There will still be some direct payments in 2014 and 2015 for cotton growers.
What there will be from July forward is a much more complex crop insurance program with multiple ways of insuring crops. Below is an excerpt from the bill, describing the insurance that is available.
(Copy)
Direct payments are repealed except for reduced transition payments to cotton for the 2014 crop and even smaller payments for the 2015 crop under specified, limited conditions.
Programs authorized for the 2014-2018 crop years and through December 31, 2018 for dairy.
A crop farm has a one-time, irrevocable opportunity to elect either Price Loss Coverage (PLC) or county Agricultural Risk Coverage (ARC) on a crop by crop basis. The producer may also elect individual farm ARC, but this election applies to the entire farm. If no choice is made, the farm defaults to PLC. All producers on a farm must make the same election or face potential loss of payments for the 2014 crop.
PLC payments occur if U.S. average market price for the crop year is less than the crop's reference price. Reference prices are: wheat, $5.50/bushel; corn, $3.70/bushel; grain sorghum, $3.95/bushel; barley, $4.95/bushel; oats, $2.40/bushel; long grain rice, $14.00/hundredweight (cwt).; medium grain rice, $14.00/cwt.; soybeans, $8.40/bushel; other oilseeds, $20.15/cwt.; peanuts $535.00/ton; dry peas, $11.00/cwt.; lentils, $19.97/cwt.; small chickpeas, $19.04/cwt.; and large chickpeas, $21.54/cwt.
County ARC payments occur when actual crop revenue is below the ARC revenue guarantee for a crop year. County ARC guarantee is 86% of county ARC benchmark revenue. Coverage is capped at 10%, meaning coverage is between 76% and 86% of the county ARC benchmark revenue. County ARC benchmark revenue is based on the Olympic average (removes high and low values) of county yields and U.S. crop year average prices for the 5 preceding crop years.
Individual farm ARC is a whole farm, not individual crop, program. In essence, it is based on the average covered commodity experience on the farm.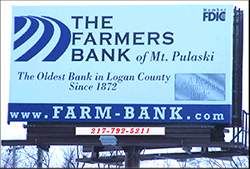 For both PLC and county ARC, payment acres for a crop are 85% of the farm's base acres for the crop plus any generic base acres (former cotton base acres) planted to the crop. Individual ARC payments acres are 65% of the sum of the farm's total base acres and any generic base acres planted to covered crops on the farm.
Total base acres on a farm are the same as current base acres. However a farm can elect to reallocate base acres among the farm's covered crops according to each covered crop's share of the farm's total acres planted to covered crops over the 2009-2012 crop years.
The Secretary of Agriculture is to develop procedures for identifying and eliminating base acres on land that has been subdivided and developed for multiple residential units or non-farming uses and is unlikely to return to agriculture uses.
PLC payment yields can be updated to 90% of the farm's average planted yield over the 2008-2012 crop years.
The new farm bill also created a new type of coverage: shallow-loss crop insurance. This will be referred to in the future as a supplemental coverage option, or SCO. To date, the complete details of how this policy will work have not been outlined.
One part of the bill that experts feel may be confusing is that this particular insurance is not in effect for the 2014 insurance period. Producers who wish to take advantage of the SCO will have the opportunity to do so in 2015.
This delay may be a good thing because the changes in insurance are complicated and intricate in the collection of data. Producers are going to need time to research all that is available and understand thoroughly what they have to supply in order to receive their coverage.
Since the passage of the farm bill, U.S. Rep. Steven Fincher, a Tennessee Republican and the only row-crop farmer in Congress, has been traveling the Southern states to discuss the new legislation with producers.
In one such meeting he told the group: "You are going to have to sit down and figure out what has been working best on your acres and your farm to make this thing work. It's going to be all on you." He added, "These programs are not great. They are just not."
On the other side of the coin, Agriculture Secretary Tom Vilsack called the farm bill an "investment in rural America." He agrees that the crop insurance programs are complex and will need careful consideration by farmers, but he said they add a "farm safety net" that has been missing for producers.
He also noted that the farm bill adds a nutrition safety net that will ensure nutrition programs for children of hardworking families who are going through tough times.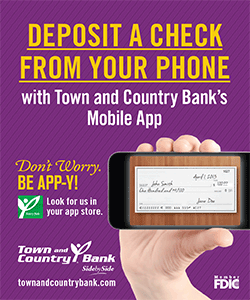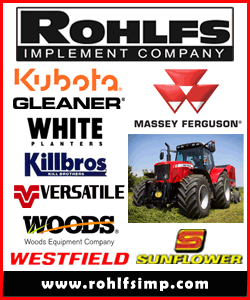 In his USDA blog, Vilsack wrote: "I am struck by the myriad ways the new farm bill also makes small, yet critical, investments that help foster the potential in our rural communities, long underappreciated and under-realized. It provides resources that give us the opportunity to restructure and revitalize the rural economy in ways that, without a farm bill, were out of reach."
He goes on to explain that the farm bill will open doors for organic, locally and regionally grown foods, will expand the potential for job creation in small rural businesses, will support private sector research and will expand the potential for rural manufacturing of products made from renewable materials.
Vilsack wrapped up his comments by saying: "We are fortunate as a nation because we have the ability to grow and create virtually everything we need to survive. Our farmers, ranchers and foresters, and those in supporting industries, give us the freedom to be whoever and accomplish whatever we want because we don't have to worry about where our food comes from. Indirectly, the products of their livelihoods — our food, fiber and forest products — ensure a brighter, more stable future for all of us."
During the two-year stall in the passage of the farm bill, one bone of contention between House Republicans and the Democratic Senate was the proposed cuts to the food stamp program. Republicans maintained that the $80 billion-a-year food stamp program had spiraled out of control. They pointed at states that were using the Low Income Home Energy Assistance Program, known as LIHEAP, as a catalyst for issuing food stamps too generously. In their examples, the legislators discussed how anyone who qualifies for LIHEAP is automatically eligible for food stamps. In many cases, even if the LIHEAP award was as small as $1, the client still received a full benefit of food stamps.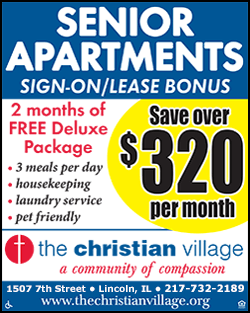 In the end, what the Republicans got out of this may have been somewhat of a compromise. The new farm bill still allows for automatic eligibility for food stamps based on LIHEAP, but it adds a minimum benefit requirement. With the bill, today's LIHEAP recipients will only be enrolled automatically in the food stamp program if their LIHEAP benefit is no less than $20.
The total farm bill calls for a budget of $956 billion. Eighty percent of that goes to food and nutrition programs, with only 20 percent going to support of farms and farmers. The change in the relationship between food stamps and LIHEAP helped to cut only $8 billion from the bulky budget — not nearly enough in the opinion of some legislators.
So is the ag industry happy with the farm bill? Did farmers get what they needed? It really depends on where you are, what you grow and whom you ask.
John Block, a journalist for AgWeb, noted that the meat industry is perhaps more unhappy than most.
Block said: "The meat industry is very unhappy that country of origin labeling (COOL) was not fixed. Farmers and meat processors face the costly and inefficient possibility that the labeling of meat will become almost impossible to accomplish — trying to separate animals depending on where they were born, raised and fattened for market is crazy. Canada and Mexico are ready to take this issue to the World Trade Organization. We haven't heard the last of this mess."
Fincher appears to be sitting on the fence, saying at some points that the bill is no good, then later saying that it has its benefits, but at the same time it is not a bill for the American producer.
"There's not any room for error anymore," Fincher said. "When you're dealing with Mother Nature, and outside, and all of the things we deal with, and farmers deal with, that's hard. It's not like making one thing on the assembly line. The bottom line to this is a safe and sustainable food supply for the country. … This is not about farmers. It's about products for the consumer."
And what about Frank Lucas? After the passing of the bill, he wrote in his blog: "As our federal government continues to face high deficits, it is crucial that we find ways to cut spending in a responsible way. While this bill contains comprehensive reforms and saves taxpayers $23 billion, it was particularly challenging to pass in the current political environment. In the past, the farm bill has been an across-the-aisle consensus-builder — throughout the process, this proved to be an immense challenge. Ultimately, we were able to accomplish our goals of reform and produce a bill that provides certainty for every region of the country."

[By NILA SMITH]
Sources: