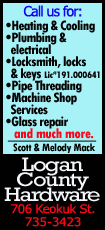 Rival General Motors Co is in the midst of its own recall of 2.6 million cars related to an ignition switch problem, which has been linked to at least 13 deaths.

Toyota, the world's biggest automaker said, it was not aware of any crashes or injuries caused by the glitches, which were found in 27 Toyota models including the RAV4 and Yaris subcompact. It uncovered five different faults involving parts ranging from steering to seats.

Toyota said problems were also found in the Pontiac Vibe and the Subaru Trezia, two models the automaker built for General Motors <GM.N> and Fuji Heavy Industries <7270.T>.

The automaker did not say how much the recalls would cost, and it was not clear if the faults stemmed from Toyota's suppliers or its manufacturing process.

The move by Toyota to announce five different recalls on a single day from Tokyo comes as major automakers face increasing scrutiny in the United States on how quickly they take preventive safety action and how quickly they share information with regulators and the public.
Toyota agreed last month to pay $1.2 billion to the U.S. government for withholding information related to unintended acceleration in its vehicles. That safety crisis had caused Toyota to recall more than 9 million vehicles.

"The negative publicity is causing automakers to react faster," said Dennis Virag, president of the Automotive Consulting Group. "The harm done to Toyota and GM is significant. Others don't want to suffer the same fate."

General Motors Chief Executive Mary Barra was grilled by Congress last week on her company's late response to the ignition switch issue.

Morningstar analyst David Whiston said that costs of recalls can pale in comparison to potential fines and other legal costs.

"The latest Toyota recall is a preventative measure. There have been no fatalities, but recalling the vehicles now will not lead to months of headlines, congressional hearings and fines from the Department of Justice," he said.

In the largest of the recalls announced on Wednesday, Toyota said some 3.5 million vehicles were being recalled to replace a spiral cable that could be damaged when the steering wheel is turned. That could cause the air bag to fail in the event of a crash, the automaker said.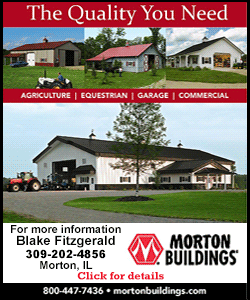 In total, about 2.34 million of the vehicles to be recalled were sold in North America. Another 810,000 were sold in Europe.

In the second-largest of the Toyota recalls, some 2.32 million three-door models made between January 2005 and August 2010 are being recalled to check for a fault in the seat rails that could cause the seat to slide forward in a crash, risking injury for the driver or passengers.
The other recalls are for faulty steering column brackets, windshield wiper motors and engine starters.

The recall announcement, which came during late afternoon Tokyo trade, knocked an additional 2 percent off Toyota's already sagging shares.

They quickly pared the extra losses, however, and ended down 3 percent at 5,450 yen, reflecting an overall weak tone in the market where the benchmark Nikkei average <.N225> fell 2.1 percent.

Toyota's 6.39 million vehicle recall is the largest announced on a single day for the company since October 2012, when it called back 7.43 million Yaris, Corolla and other models to fix faulty power window switches.

In the first two months of 2014, major automakers had announced 18 separate recalls in the United States, now the second-largest auto market behind China, according to the latest data compiled by the National Highway Traffic Safety Administration.

The recent wave of large-scale recalls represents a source of revenue for auto dealers who are paid by manufacturers to service defective cars.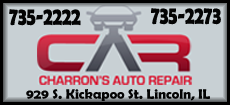 (Reporting by Andreas Cremer in Berlin, Laurence Frost in Paris and Chang-Ran Kim in Tokyo, Bernie Woodall and Nick Carey in Detroit; editing by Miral Fahmy, Ryan Woo and Peter Henderson)
[© 2014 Thomson Reuters. All rights reserved.]
Copyright 2014 Reuters. All rights reserved. This material may not be published, broadcast, rewritten or redistributed.