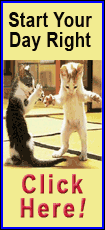 Kuroda seized the opportunity to speak directly to financial markets on Tuesday, when the Bank of Japan (BOJ) introduced live news conferences, reinforcing his core message that the recovery in the world's third-biggest economy was steadily banishing 15 years of deflation.

Nearly a year after unleashing an unprecedented burst of asset purchases — printing money to buy government bonds and forcing long-term bond yields lower — Kuroda has been consistently bullish about achieving his 2 percent annual inflation target.

But with entrenched expectations that the BOJ would take further easing measures in the next few months, he spoke more forcefully than before — and was heard in real time.

Previously, his media briefings after BOJ decisions were not broadcast live. Instead, reporters were prevented from publishing his remarks until the briefing ended, when summary headlines would spill out on traders' screens in a single barrage.

Tuesday's hour-long, live presentation featured some unusually strong language, and it hit its mark.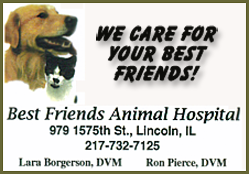 "I guess Governor Kuroda always appears to be brimming with self-confidence, but for people seeing him for the first time, this must have been vivid," said Izuru Kato, chief economist at Totan Research. "He was so confident, he may have seemed hawkish."

Most of about a dozen economists and market participants interviewed after Kuroda's performance said their forecasts had not changed but that the bookish central banker's bullishness may have pushed back market expectations of further stimulus.

Most also said the yen's pop was likely the result of short positions — investors betting that the Japanese currency would fall — getting squeezed, rather than a new uptrend for the yen, which has dropped sharply during Kuroda's year of easy money.

The U.S. dollar fell more than 1 percent against the yen on Tuesday after Kuroda's remarks, accelerating its decline in overseas trade to 101.55 yen, its lowest level since March 19. The Tokyo stock market, already closed for the day when Kuroda spoke, tumbled 2.1 percent on Wednesday.

'HEADLONG EXPECTATIONS'

Kuroda chose his live debut to tell investors, in unusually strong language, that "Japan is making steady progress towards 2 percent inflation. I don't think there is a need to take additional measures now."

He added: "As always, I remain convinced about the prospect for achieving our price target."

He stressed that the economy would recover briskly from a national sales tax implemented last week, that Japan's labor markets were tight and that growth had almost caught up with its potential. He even went so far as to say that the BOJ could adjust policy in either direction.
And yet, while this all surprised some investors, prominent BOJ watchers saw a change only in delivery.

"His stance hasn't changed but he conveyed his intention to change market expectations of additional easing — to correct the headlong expectations for easing," said Hideo Kumano, chief economist at Dai-ichi Life Research Institute.

To be sure, not everyone was impressed.

"It gave the market a message that he had no choice but to read a draft that his staffers prepared for him, which is an image of the old BOJ culture," said Kyoya Okazawa, head of global equities at BNP Paribas, who called the presentation "uninspiring".

As it has done every meeting since last April's easing, the BOJ kept its commitment to increase base money, its key policy gauge, at an annual pace of 60-70 trillion yen ($580-$680 billion).

A Reuters poll last month showed analysts expect the BOJ to ease again by July on doubts that core consumer inflation, which rose an annual 1.3 percent in February, will accelerate further, let alone reach the BOJ's 2 percent target. Recent data has been soft, and the economy has slowed sharply in recent quarters.

The message now seems to be sinking in that it will take something serious for Kuroda to change policy.

The BOJ's new, more open style is the result of years of consideration, and officials bill it as the adoption of what is now considered best practice in central banking communication, aligning the Japanese bank's approach with peers such as the U.S. Federal Reserve and the European Central Bank.
The market impact of Kuroda's comments, however, shows he now faces the same challenge as other central bank heads, including Janet Yellen at the U.S. Federal Reserve — not to be misunderstood by the market.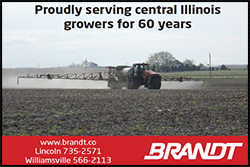 (Additional reporting by Yoshiko Mori, Lisa Twaronite, Ayai Tomisawa and Shinichi Saoshiro; writing by William Mallard; editing by Nachum Kaplan and Mark Bendeich)
[© 2014 Thomson Reuters. All rights reserved.]
Copyright 2014 Reuters. All rights reserved. This material may not be published, broadcast, rewritten or redistributed.