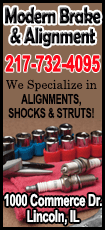 In a 30-page annual letter to shareholders released by the company on Wednesday, Dimon made the comment as he took another step toward putting behind him the issues that cost the company more than $20 billion.

"We thought the best option, perhaps the only sensible option," Dimon wrote, "was to acknowledge our issues and settle as much as we could all at once, albeit at a high price."

But Dimon, 58, appeared to bite his tongue from sharing any further thoughts on how the company was targeted by prosecutors. "There is much to say and a lot to be learned in analyzing what happened, but I am not going to do so in this letter — more distance and perspective are required."

Dimon also provided more details on the $2 billion of additional annual spending by the company to comply with new rules and regulations.

JPMorgan will have added 13,000 employees through the end of 2014 since the beginning to 2012 for regulatory compliance and risk control, Dimon said. The company employed about 251,000 people at the end of December.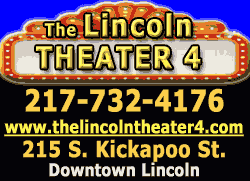 Some 8,000 employees are now dedicated solely to combating money laundering, Dimon said. The company was sanctioned last year by regulators for its weak system to thwart money laundering. Dimon acknowledged in the letter that JPMorgan executives previously had been too self-assured when they had seen competitors get in trouble with regulators over their systems.

"Our response generally was, 'We know what we're doing.' Well, we should have done more self-examination. We need to be better listeners and do a better job at examining critiques of others so we can learn from other people's mistakes, too," he wrote.

JPMorgan, the biggest U.S. bank by assets, has spent more than $600 million on technology for the compliance and control push. It has built what Dimon called a "state-of-the-art control room in our corporate headquarters to provide streamlined data analysis and reporting capabilities."
Beyond JPMorgan's regulatory troubles, Dimon took up a wide range of topics, including interest rate risk, cyber attacks and stock performance. He also warned of three looming threats to the company beyond its usual competitors: large, global Chinese banks, technological obsolescence and non-bank financial companies that operate largely outside of current bank regulators.
Four Chinese banks are following rapidly growing Chinese companies overseas, he said. As examples of non-bank competitors, he cited the PayPal business of eBay Inc, money market funds, real estate investment trusts and middle-market loan funds.

Dimon said he looks forward to interest rates rising from their currently low levels, which he expects will boost JPMorgan profits. But he cautioned, "When rates do normalize, we know one thing for certain — it will happen differently from what people expect. And my guess is that when it happens, it will be faster than people expect."

The bank is increasingly worried about cyber attacks, which he said are becoming more complex and dangerous. By the end of this year, JPMorgan's annual spending on cyber security will increase to more than $250 million, from $200 million in 2012, and staffing will rise to 1,000 people from 600 people. "This effort will continue to grow exponentially over the years," he wrote.

(Reporting by David Henry; editing by Ken Wills)
[© 2014 Thomson Reuters. All rights reserved.]
Copyright 2014 Reuters. All rights reserved. This material may not be published, broadcast, rewritten or redistributed.