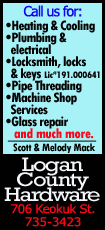 The Senate Judiciary Committee held the first public hearing on the proposed $45.2 billion merger between the two largest U.S. cable companies, a deal that has raised eyebrows among public interest groups and some lawmakers. Comcast promises that it will benefit consumers without eliminating any choices.

"My concern is that as Comcast continues to get bigger, it will have even more power to exercise its leverage and squeeze consumers," said Senator Al Franken, a Minnesota Democrat who has often opposed media concentration.

"I'm against this deal," Franken added. "I believe this deal will result in fewer choices, higher prices, and even worse service for my constituents."

Lawmakers can be a powerful voice on merger deliberations although they will have no formal role in deciding whether the Comcast deal gets the green light from the Justice Department, which ensures the merger complies with antitrust law, and the Federal Communications Commission, which has a broader public-interest standard.
In a bid to make the merger more palatable, Comcast has pledged to divest 3 million subscribers, keeping the combined company's customer base just under 30 percent of the U.S. pay television market. The merged company would also serve between 20 percent and 40 percent of the high-speed Internet market, Comcast said in a filing on Tuesday with the FCC.

"If this transaction is approved, it will give us the scale and reach to innovate and compete against our national and global competitors. ... The transaction will not lead to any reduction in competition or consumer choice in any market," Comcast Executive Vice President David Cohen told lawmakers.

"There is nothing in this transaction will cause anyone's cable bills to go up," Cohen said, reiterating that the two merging companies do not compete against each other anywhere.

The company also argues that its rivals no longer consist of other cable or satellite TV companies, but also companies like Google Inc, Apple Inc, Netflix Inc and Amazon.com Inc. These companies have made progress in competing against Comcast with video content, while cable operators have lost subscribers.

The House of Representatives Judiciary Committee will hold a hearing on the deal on May 8, the panel said on Wednesday.

NET NEUTRALITY

The FCC's review of the merger is expected to focus on how Comcast would manage Internet traffic crossing its networks. Senate Judiciary Committee Chairman Patrick Leahy, a Vermont Democrat, urged Comcast to extend its commitment to so-called network neutrality beyond 2018.

In January a court struck down FCC's net neutrality rules that ban Internet providers from slowing down or blocking access to content online, but Comcast remains bound by them through 2018 as a condition of its 2011 merger with NBC Universal.

"The conditions that currently apply to Comcast should not be seen as the end point, but rather the minimum level of protection that should apply to promote competition online," Leahy said. "I urge Comcast to support stronger rules that will protect consumers and drive innovation."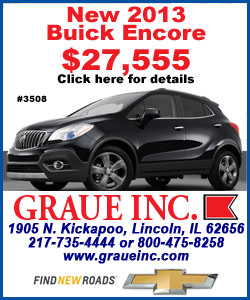 Cohen replied that the FCC, which is looking to rewrite the rules, would probably get new industrywide net neutrality rules in place quickly enough that Comcast would not need to make such a commitment. "I can't imagine that the commission is not going to have those rules in place well before 2018," he said.

Cohen, sitting next to Time Warner Cable's finance chief Arthur Minson, testified alongside an independent programmer and a smaller Wi-Fi company who said they worried the larger Comcast would use its power to bully them.

Senator Richard Blumenthal said he was concerned that a bigger Comcast would have a strong incentive to overcharge for sports programming sold to other broadcasters.

He also noted that cable bills were going up faster than inflation. "These markets are plagued with anticompetitive conduct," said the Connecticut Democrat.

While large content providers such as Disney have few concerns about the merger, some small, upcoming channels worry that a bigger, stronger Comcast will essentially decide if they succeed or fail.

James Bosworth, head of the golf-oriented Back9 Network, said Comcast was reluctant to pick up independent programming that competed against its own, like the Golf Channel.

The Internet is not a viable option for new channels because online advertising rates are so much lower than broadcast rates,

Bosworth told lawmakers. "Americans watch 20 times more video on television than online," he added.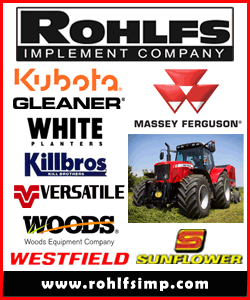 Their concerns were echoed by Gene Kimmelman, a former Justice Department antitrust official who is now a vocal opponent of the merger as head of Washington-based public interest group Public Knowledge.

"The issue before antitrust officials and communications regulators is really very, very simple," Kimmelman said. "If we want more innovative, low-price Internet-delivered services, this merger must be rejected."

(Reporting by Diane Bartz and Alina Selyukh; additional reporting by Liana B. Baker; editing by Ros Krasny, Bernard Orr and Jonathan Oatis)
[© 2014 Thomson Reuters. All rights reserved.]
Copyright 2014 Reuters. All rights reserved. This material may not be published, broadcast, rewritten or redistributed.