Wholesale stock accumulation slows, to hit growth
Send a link to a friend Share
[April 10, 2014] By Lucia Mutikani
WASHINGTON (Reuters) — U.S. wholesale inventories rose at a slower pace in February, strengthening views that restocking will weigh on economic growth in the first quarter.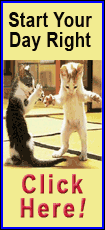 The Commerce Department said on Wednesday wholesale inventories increased 0.5 percent after advancing 0.8 percent in January. The increase in wholesale stocks in February was in line with economists' expectations.

"The inventory data suggest more of the payback from the overhang of last year's stockbuilding binge will be realized in the first quarter rather than the second quarter," said Michael Feroli, an economist at JPMorgan in New York.

Inventories are a key component of gross domestic product changes. The component that goes into the calculation of GDP — wholesale stocks excluding autos — rose 0.5 percent in February.

Businesses accumulated too much stock in the second half of last year and are placing fewer orders with manufacturers while they work through the pile of unsold goods.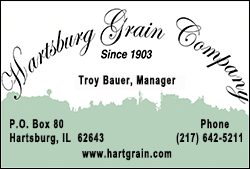 That, together with severe weather, the expiration of long-term unemployment benefits and food stamps cuts, is expected to weigh on first-quarter GDP growth.

In the wake of the wholesale data, JPMorgan slashed its first-quarter GDP growth estimate by half a percentage point to an annual rate of 1.0 percent. Forecasting firm Macroeconomic Advisers cut its forecast by two-tenths to a 0.7 percent rate.

The inventory data came on the heels of a report last week showing a big trade deficit in February, which prompted economists to lower their first-quarter GDP estimates.

The economy grew at a 2.6 percent annual rate in the fourth quarter, with no contribution from inventories. First-quarter growth estimates now range from as low as a 0.6 percent rate, but economists expect a bounce back as the temporary drag from inventories and the weather fade.
"Less inventory investment in the first quarter suggests a smaller decline in inventory investment in the second quarter," said Ben Herzon, an economist at Macroeconomic Advisers. "As a result, we raised our tracking forecast of second-quarter GDP growth by one-tenth to 3.7 percent."

In February, farm inventories jumped 2.7 percent after falling 0.9 percent the prior month.

There were signs of a pick-up in demand, which could help wholesalers to whittle down stocks. Sales at wholesalers rebounded 0.7 percent in February after dropping 1.8 percent the prior month.

At February's sales pace it would take 1.19 months to clear shelves, unchanged from January. The ratio is at its highest level since October 2012.

(Reporting by Lucia Mutikani; editing by Andrea Ricci)
[© 2014 Thomson Reuters. All rights reserved.]
Copyright 2014 Reuters. All rights reserved. This material may not be published, broadcast, rewritten or redistributed.