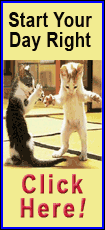 The attacker stalked through Franklin Regional High School in Murrysville near Pittsburgh on Wednesday, stabbing victims in the torso and slashing their arms and faces before being tackled by an assistant principal, officials and students said.

Murrysville Police Department Captain Rob Liermann said 16-year-old sophomore Alex Hribal was taken into custody and charged with attempted homicide.

He had had no psychiatric or disciplinary problems, and his family described him as a good student who mingled well with others, family attorney Patrick Thomassey told ABC News.

"His parents are devastated and send their condolences to everybody involved," Thomassey said. "They can't figure it out."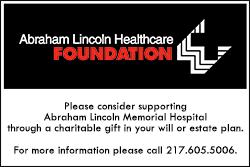 While the United States has seen a series of large-scale shootings in public places in recent years, including schools, movie theaters and shopping areas, mass stabbings are less common.

Police and the FBI on Wednesday searched the suspect's home. Neighbors said both parents work, and the teen has a brother who also attends Franklin Regional High School.

A classmate described Hribal as a quiet loner.

The high school will be closed for the next two to three days while police conduct an investigation, officials said.

The victims were aged mostly 14 to 17 years. Several had life-threatening injuries, hospital officials said.

Twenty-one students and a security officer were stabbed in the incident, said Dan Stevens, a spokesman for Westmoreland County emergency management.

One 17-year-old was left severely injured after a knife passed through the liver, diaphragm and major blood vessels, though it missed his heart and his aorta.

On Wednesday evening community members held candlelight vigils for the wounded.

Among them was 14-year-old Mikala Boyer, who said she fled as the attack unfolded, but her friend was badly injured.

"Someone came running down the hallway screaming, 'This kid has a knife and he's stabbing people' ... I ran outside into the woods behind the school," she said.

Hribal faces four counts of attempted homicide and 21 counts of aggravated assault, police said. He was ordered to face a preliminary hearing in seven to 10 days.

(Reporting by Elizabeth Daley in Murrysville, Pennsylvania; additional reporting by Jonathan Allen in New York, Dave Warner in Philadelphia and Brendan O'Brien in Milwaukee; writing by Eric M. Johnson; editing by John Stonestreet)
[© 2014 Thomson Reuters. All rights reserved.]
Copyright 2014 Reuters. All rights reserved. This material may not be published, broadcast, rewritten or redistributed.