Prosecutor Tells Pistorius: 'You Blame Anybody But Yourself'
Send a link to a friend Share
[April 10, 2014] By Ed Cropley
PRETORIA (Reuters) — A South African prosecutor accused Oscar Pistorius on Thursday of blaming other people for his mistakes, as he sought to prove the Olympic and Paralympic athlete murdered his girlfriend Reeva Steenkamp on Valentine's Day last year.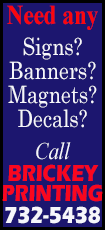 The double amputee sprinter, once revered across the world for his triumph over physical adversity, faces life in prison if convicted in the Pretoria High Court of the murder of Steenkamp, a 29-year-old law graduate and model.

Pistorius says he shot Steenkamp in a tragic accident, firing at what he thought was an intruder hiding behind a toilet door in his luxury Pretoria home on February 14 last year.

With the trial now in its 19th day, prosecutor Gerrie Nel, whose reputation as one of South Africa's toughest attorneys has earned him the nickname 'The Pitbull', has sought to portray Pistorius as an arrogant hot-head who is reckless with firearms.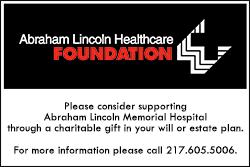 "You will blame anybody but yourself," Nel said to the 27-year-old track star, cross-examining him about a separate incident in which Pistorius is accused of firing a pistol in a packed restaurant.

Pistorius said the gun was given to him by a friend under the restaurant table and went off by itself. Police Captain Christian Mangena gave evidence earlier in the trial, saying the weapon could only fire if the trigger was pulled.

The athlete said he could not explain how the gun went off and questioned his own defense advocate Barry Roux's decision not to cross-examine Mangena on his evidence.

"Now you blame counsel Mr. Roux," Nel said, prompting Roux to shake his head at a colleague.

"You are lying," Nel said, holding Pistorius in a stare. "You just refuse to take responsibility for anything."

In a dramatic opening to his cross-examination on Wednesday, Nel shocked the Pretoria court when he confronted Pistorius with a graphic photograph of the dead Steenkamp showing the side and back of her skull, her hair matted with blood and brains.

Pistorius broke down and sobbed as Nel pushed him repeatedly to take responsibility for killing Steenkamp.

(Additional reporting by Nomatter Ndebele; writing by Joe Brock; editing by Pascal Fletcher)
[© 2014 Thomson Reuters. All rights reserved.]
Copyright 2014 Reuters. All rights reserved. This material may not be published, broadcast, rewritten or redistributed.