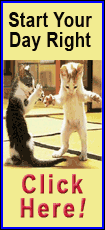 Attorneys for Bill Stepien, Christie's former campaign manager, and Bridget Anne Kelly, his former deputy chief of staff, had argued that producing emails and other documents related to the September 2013 lane closures at the George Washington Bridge would violate their clients' constitutional protection against self-incrimination and unreasonable search and seizure.

Members of the Democrat-controlled state legislature investigating the lane closings issued subpoenas to Kelly and Stepien in January.

Rejecting the committee's attempt to compel them to cooperate, Judge Mary Jacobson said that Stepien and Kelly feared evidence they produced could be used by the U.S. Attorney's office in its separate investigation of the scheme and allegations of abuse of power in the Christie administration.

"Since a federal investigation touching on the same subject matter is currently active ... Mr. Stepien's and Ms. Kelly's fear of releasing incriminating evidence is not a 'mere imaginary possibility' nor is it 'trifling,'" she wrote.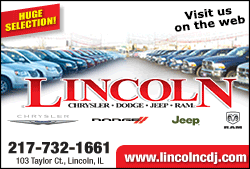 The two "are justified in invoking their state privilege against self-incrimination," she wrote in her ruling.

Kelly's attorney, Michael Critchley, said in a statement that the judge's decision was "thorough and well-reasoned."

"For all the naysayers who criticized Ms. Kelly for asserting her constitutional rights, Judge Jacobson's decision provides a free tutorial on the protections the Fifth Amendment affords all citizens," the lawyer said.

Democratic state Assemblyman John Wisniewski, who is co-chairman of the lawmakers' investigating committee, said in a statement that the panel will now consult with attorneys to examine its options.

"The committee felt it was very much in the public interest to seek to compel the production of these documents, but as we've said before, there's more than one method to gather information in an investigation, and we will consider alternatives," he said. "We will continue exploring every avenue to find out what happened with this threat to public safety and abuse of government power."

The closing of access lanes to the bridge, ostensibly for a traffic study that never materialized, caused extensive delays for four days in the town of Fort Lee, whose Democratic mayor had not endorsed Christie's re-election bid in 2013.

Christie, widely seen as a potential Republican candidate for the White House in 2016, has said he was unaware of his aides' actions and has severed ties with several of them.

An internal review commissioned by Christie on the lane closures last month cleared the governor and his current staff, placing blame on Kelly and another former colleague.

However, a poll released on Wednesday showed that most New Jersey voters believe the internal investigation was a "whitewash.

(Additional reporting by Victoria Cavaliere; editing by Ellen Wulfhorst, Dan Grebler and Gunna Dickson)
[© 2014 Thomson Reuters. All rights reserved.]
Copyright 2014 Reuters. All rights reserved. This material may not be published, broadcast, rewritten or redistributed.