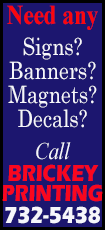 The defending Stanley Cup champions lost the first seven games that went past 60 minutes but didn't get to the shootout. They could not score four-on-four.

That changed Wednesday night, when winger Patrick Sharp's 34th goal of the season propelled the Blackhawks to a 3-2 overtime victory over the Montreal Canadiens.

Sharp's hard 20-foot wrist shot caromed off the right arm of Canadiens goaltender Peter Budaj and plopped into the net 43 seconds into overtime. The forward was surprised a defenseman didn't confront him.

"As I went to shoot, I noticed he was standing still," Sharp said. "I can just skate in on a breakaway, and I let go of the shot."

The victory was the Blackhawks' fourth win in a row, and stopped Montreal's winning streak at two games, though the Canadiens have won 10 of their last 13.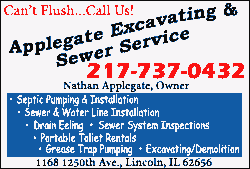 The Hawks are 7-15 this season in games decided after 60 minutes, including a 6-8 shootout record. For Chicago coach Joel Quenneville, the victory in overtime was a long time coming.

"I think we were due," Quenneville said. "We're a pretty good club offensively, but to take this long to get one — it's certainly a relief, and a huge two points for us and a nice comeback as well. It's not the type of overtime you see in the playoffs, but going forward, it gets the monkey off our back."

Montreal held 1-0 and 2-1 leads but couldn't hold either in a game that was scoreless for the first 47 minutes.

"We lost focus a couple of shifts, where we made some mistakes and lost some coverage and that's the difference," defenseman Josh Gorges said. "That just shows how quick a game can turn."

Montreal coach Michel Therrien agreed.

"On the last two goals, it was some bad coverage in front of the net," Therrien said. "I'm sure on the last goal, the winning goal, Peter certainly would like to see that shot again, but those things happen."

The Canadiens got one thing out of the evening. Detroit's 3-2 shootout loss to Pittsburgh guaranteed that Montreal will play Tampa Bay in the first round of the Stanley Cup playoffs.

Chicago right winger Marian Hossa created the tie by converting Sharp's pass in the slot to tie the game at 2 with 47.7 seconds left in regulation, about 10 seconds after goaltender Corey Crawford was pulled for an extra attacker.

"I saw Hoss' stick and he put it in," Sharp said.

A tight-checking game broke loose when Montreal right winger Dale Weise, out with an injury the previous six games, beat Crawford from 15 feet to open the scoring 7:31 into the final period.

Chicago winger Jeremy Morin tied the game on a 30-foot wrist shot at 10:34, only to see Canadiens defenseman Francis Bouillon regain the lead for Montreal with his second goal of the season 22 seconds later.

Montreal held off the Blackhawks on a power play, but Chicago kept pressing until Hossa's goal forced overtime.
Budaj stopped 25 shots, with Crawford rejecting 28.

With five players out because of injury and illness, the Canadiens presented a makeshift lineup. The bench became shorter when center Alex Galchenyuk suffered a lower-body injury when hit by Chicago's Andrew Shaw early in the game. Galchenyuk played only two shifts.

Montreal also kept starting goaltender Carey Price and defensemen Alexei Emelin and Andrei Markov home, resting them for Thursday's game against the New York Islanders. Gorges, who missed 15 games with a broken hand, returned and was rambunctious, registering five hits before setting up Weise's goal.

NOTES: Chicago RW Patrick Kane skated in the morning for the fifth time in six days, and for the first time with teammates, following his March 19 injury. Kane, who missed 10 games, wore a brace on his left knee, and said he will not return to the lineup until the first game of the playoffs, when he expects to be 100 percent. "From what it looks like, a week away from playoffs, that's right about the timetable that they told me I should be healed," he said. Kane believes neither the injury nor the brace will hinder his mobility. "A few little tweaks here and there and it should be fine," Kane added. ... Chicago C Jonathan Toews (left shoulder) is also slated to return for the playoffs, and may begin skating Thursday. ... Chicago D Michal Rozsival was a late scratch. He had played in the last two games after missing nine straight with a lower-body injury. ... The Canadiens were without four ailing regulars: C Lars Eller (illness), LW Travis Moen (concussion), LW Brandon Prust (upper body) and RW Dale Weise (upper body), while D Douglas Murray served the last game of a three-game suspension for clobbering Tampa Bay's Mike Kostka.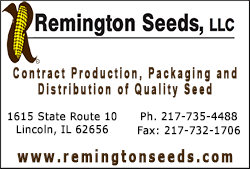 [© 2014 Thomson Reuters. All rights reserved.]
Copyright 2014 Reuters. All rights reserved. This material may not be published, broadcast, rewritten or redistributed.