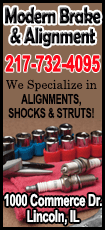 Sure enough, Ortiz came through with a three-run shot inside the right-field foul pole to erase a 2-1 deficit and give the Red Sox a 4-2 victory in the series finale against the Texas Rangers.

"I was like, 'Hey man, you never played with David right?'" Middlebrooks said, recalling his chat with Roberts. "He's like, 'Nah.' I was like, 'Well, there's a good chance he hits a homer here and we win.' He's like, 'This would be the first one. I just really want to see Fenway go wild.' Bam. Right after that. Any time he's up, you can call a homer, and 50 percent of the time, you're going to get it right."

But Ortiz had never fared well against Rangers lefty reliever Neal Cotts. In fact, he was 0-for-5 with five strikeouts against Cotts, including a whiff Monday night.

Texas manager Ron Washington chalked up the outcome to Ortiz being a "guess hitter," a characterization with which the Sox slugger didn't agree. If anything, Ortiz said, he recalled an at-bat from Monday night against Cotts and made an adjustment to wait for an inside fastball rather than biting on one that tends to break away from him.

"You've got to do your homework," Ortiz said. "Come on."

NOTES, QUOTES

RECORD: 4-5

STREAK: Won one

NEXT: Red Sox (Clay Buchholz, 0-0, 12.46 ERA) at Yankees (Michael Pineda, 0-1, 1.50 ERA)

PLAYER NOTES:

LHP Craig Breslow was activated from the 15-day disabled list Wednesday. Breslow, who was suffering from a left shoulder strain, threw 2 2/3 scoreless innings in three rehab appearances for Triple-A Pawtucket. Breslow was a key component of Boston's bullpen last season, going 5-2 with a 1.81 ERA in 61 games.


RHP Brandon Workman was optioned to Triple-A Pawtucket on Wednesday to make room for left-handed reliever Craig Breslow, who came off the 15-day disabled list. Workman made three appearances for the Red Sox this season, most recently Tuesday, when he allowed one run and two hits in four innings of relief against Milwaukee. He has a 1.42 ERA in 6 1/3 innings.


CF Jackie Bradley Jr. is taking advantage of his playing time. With RF Shane Victorino on the DL, Bradley Jr. is batting .429 (6-for-14) with two doubles, four RBIs, three runs and three walks over his last four games, and is hitting .400 on the season. He matched his career high Wednesday by drawing three walks. The only other time he accomplished that was in his MLB debut on April 1, 2013 against the Yankees.


RHP Jake Peavy remained undefeated at Fenway Park on Wednesday, but once again failed to pick up the win. After taking a no-decision in Boston's home opener Friday, Peavy gave up one run and three hits through 6 2/3 innings against the Rangers, striking out eight and walking four. He cruised through six innings, though, allowing only two hits, including LF Shin-Soo Choo's double on the first pitch of the game. At one point, he struck out seven of 10 batters. But Mitch Moreland homered leading off the seventh to tie the game and take the win out of Peavy's hands.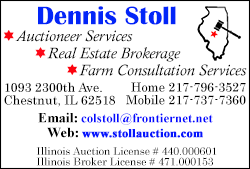 DH David Ortiz did it again. Big Papi added yet another chapter to his storied career Wednesday, belting a three-run homer off Texas reliever Neal Cotts in the eighth inning that powered the Red Sox to a much-needed 4-2 win over the Rangers. It was his second homer of the season and 24th career go-ahead shot in the eighth inning or later. Cotts had fanned Ortiz in all five of their previous matchups, including Tuesday night. This time, Ortiz finally got the better of him. "He's a guy that his ball moves hard away late, against lefties especially," Ortiz explained. "But that at-bat I had (against) him the other night helped me to make some adjustments today, and it worked." Added Boston LF Jonny Gomes: "It seems like we're just trying to win a ballgame and he's adding to his Hall of Fame resume. He's a heck of a player, heck of a clutch player."


RHP Clay Buchholz is hoping for a better start at Yankee Stadium than he had at Fenway Park on Saturday. Buchholz gave up six runs and a career-high 13 hits in only 4 1/3 innings against Milwaukee in his first start of the season. Now the fifth starter in Boston's rotation, Buchholz is 5-5 in 12 career starts against the Yankees, with a 5.32 ERA, his second-highest against any American League club. He also has allowed more home runs (15) against New York than any other team in baseball.

QUOTE TO NOTE: "You know how this ballclub is. Once we take off hitting, get into that momentum and we keep on rolling that way. I'm the kind of hitter that I always believe that one good at-bat gets your momentum going, especially when things are not going that well." — DH David Ortiz.
ROSTER REPORT

MEDICAL WATCH:

LHP Craig Breslow (left shoulder soreness) was reinstated from the disabled list April 9. He went on the 15-day disabled list retroactive to March 21. He made rehab appearances for Triple-A Pawtucket on April 3, 4 and 7.

RF Shane Victorino (strained right hamstring) went on the 15-day disabled list retroactive to March 30. He also was suffering from the flu in early April. He resumed agility drills and took swings in the batting cage April 9 after being sick with the flu for nearly a week. Victorino said he likely will need to play two or three games in the minors before being ready to make his regular-season debut. He isn't eligible to come off the disabled list until April 14.


1B/OF Mike Carp (sore back) played late in the April 5 game, but he did not play April 6-8. He returned as a pinch hitter on April 9.


3B Will Middlebrooks (right calf strain) went on the 15-day disabled list April 6, retroactive to April 5. He is expected to be ready to be activated as soon as he is eligible.


RHP Steven Wright (sports hernia surgery in January 2014) went on the 15-day disabled list retroactive to March 21, and he was transferred to the 60-day DL on April 7. He figures to be sent to the minors when he is healthy.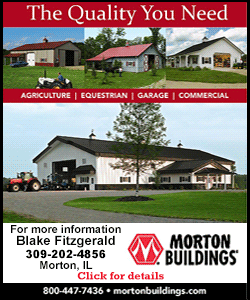 ROTATION:

LHP Jon Lester


RHP John Lackey


LHP Felix Doubront


RHP Jake Peavy


RHP Clay Buchholz

BULLPEN:

RHP Koji Uehara (closer)


LHP Craig Breslow


RHP Edward Mujica


RHP Junichi Tazawa


LHP Andrew Miller


RHP Burke Badenhop


LHP Chris Capuano

CATCHERS:

A.J. Pierzynski


David Ross

INFIELDERS:

1B Mike Napoli


2B Dustin Pedroia


SS Xander Bogaerts


3B Jonathan Herrera


DH David Ortiz


INF/OF Mike Carp


INF Ryan Roberts

OUTFIELDERS:

LF Daniel Nava


CF Grady Sizemore


RF Jackie Bradley Jr.


OF Jonny Gomes

[© 2014 Thomson Reuters. All rights reserved.]
Copyright 2014 Reuters. All rights reserved. This material may not be published, broadcast, rewritten or redistributed.