Guards Gerald Green and Goran Dragic combined for 41 points and guard Eric Bledsoe scored all 16 of his points in the second half to lift the Phoenix Suns to a victory over the New Orleans Pelicans.

The victory kept the Suns (47-31) one game ahead of Memphis in the battle for the West's final playoff spot.

The New Orleans bench accounted for 53 points, led by reserve center Jeff Withey with a career-high 17 points. But the Pelicans (32-46), playing without forward Anthony Davis, dropped their sixth straight game.

Grizzlies 107, Heat 102

Grizzlies power forward Zach Randolph, center Marc Gasol and point guard Mike Conley combined for 71 points, 28 rebounds and 11 assists as Memphis beat Miami to keep their playoff hopes alive.

Miami forward LeBron James scored a game-high 37 points but the Heat (53-25) dropped out of first place in the Eastern Conference, a half-game behind Indiana.

Memphis (46-32) stayed one game behind Phoenix for the eighth and final spot in the West.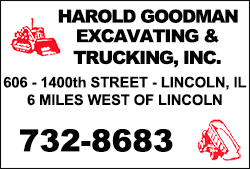 Pacers 104, Bucks 102

Chris Copeland scored a season-high 18 points and dropped in a layup with 1.2 seconds left, and a team of reserves led the Indiana Pacers to a victory over the Milwaukee Bucks.

Indiana snapped a two-game losing streak despite playing without all five of its regular starters, who were rested by coach Frank Vogel.

The victory allowed the Pacers (54-25) to regain a half-game lead atop the Eastern Conference over Miami, who lost to Memphis.

Hawks 105, Celtics 97

The Atlanta Hawks overcame a nine-point deficit in the fourth quarter to earn a critical win for their playoff push.

Jeff Teague recorded 19 points and eight assists, Kyle Korver added 17 and eighth-place Atlanta pushed their lead to two games over the idle Knicks with four games to play.

Atlanta (35-43) play the Nets in Brooklyn on Friday, before returning home against the Miami Heat in a preview of a potential first-round playoff matchup.

Nuggets 123, Rockets 116

Randy Foye had 30 points and 15 assists, Kenneth Faried scored 22 and the Denver Nuggets never trailed in beating the Houston Rockets.

Denver (34-44) led by 22 early in the fourth but the Rockets rallied to make it competitive.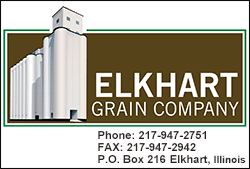 Jeremy Lin had 18 points and Chandler Parsons scored 16 for Houston, which had its three-game winning streak stopped.

The Rockets (52-26), fourth in the Western Conference, are trying to secure home court in the first round.

Bobcats 94, Wizards 88

Al Jefferson had 20 points and 18 rebounds and Kemba Walker scored five of his 17 points in overtime as the streaking Charlotte Bobcats defeated the Washington Wizards for their fifth straight win.

Gary Neal scored 16 points for the Bobcats (40-38), who pulled even with the Wizards (40-38) for sixth place in the Eastern Conference despite guard John Wall's triple-double.

Charlotte blew a 20-point lead and needed Jefferson's layup with 3.2 seconds remaining in regulation to force overtime.

Wall finished with 14 points, 12 rebounds and 11 assists.

Bulls 102, Timberwolves 87

Chicago forward Joakim Noah delivered his fourth triple-double game of the season and team mate D.J. Augustin scored 21 points off the bench to lead the Bulls to a victory over the Minnesota Timberwolves.

The victory was the Bulls' sixth in a row.

Noah's 15-point, 13-rebound, 10-assist night kept Chicago (46-32) firmly entrenched in their fourth-place position in the Eastern Conference.
Magic 115, Nets 111

Arron Afflalo scored 25 points, including seven in the last four minutes, to lead the Orlando Magic to a over the playoff-bound Brooklyn Nets.

Joe Johnson had 31 points for the Nets, who were coming off a dramatic win in Miami on Tuesday night but trailed throughout much of the game Wednesday.

The Nets (43-35) are firmly fifth in the Eastern Conference.

Cavaliers 122, Pistons 100

Dion Waiters fired in a game-high 22 points and dished out eight assists in the Cleveland Cavaliers' victory over the Detroit Pistons.

Cleveland (32-47) had seven players reach double figures in scoring.

Raptors 125, 76ers 114

Kyle Lowry returned from a bruised kneecap to score a game-high 29 points, leading the Toronto Raptors to a win over the Philadelphia 76ers.

Lowry had missed the previous three games. Toronto (46-32) center Jonas Valanciunas added a career-high 26 points and grabbed 12 rebounds just two days after he was charged with drunk driving.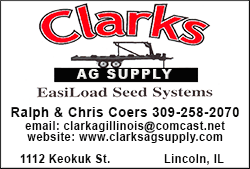 Thunder 107, Clippers 101

Russell Westbrook scored 30 points, grabbed 11 rebounds and dished out six assists, and the Thunder held on for a victory over the Clippers.

Kevin Durant added 27 points as Oklahoma City (57-21) took a 2 1/2-game lead over the Clippers for the second seed in the Western Conference playoff race.

Blake Griffin had 30 points and 12 rebounds for the Clippers (55-24), who lost for the second time in three games.

Trail Blazers 100, Kings 99

Dorell Wright's three-point shot with 7.6 seconds remaining gave the Portland Trail Blazers a victory over Sacramento Kings.

Sacramento guard Ray McCallum's 20-foot shot bounced off the front rim as time expired, sending the Kings to their fourth straight defeat.

With the win, the Trail Blazers (51-28) moved two games ahead of Golden State in the battle for the West's fifth seed.
(Editing by Jahmal Corner and John O'Brien)
[© 2014 Thomson Reuters. All rights reserved.]
Copyright 2014 Reuters. All rights reserved. This material may not be published, broadcast, rewritten or redistributed.