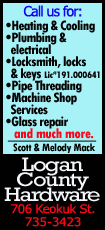 At the beginning of the meeting, neither A Green Cab nor Alpha & Omega was represented at the hearing.

There were, however, several representatives on hand from the Community Action Partnership of Central Illinois and the Logan Mason Public Transportation program.

When Mayor Keith Snyder asked if anyone would like to speak, Jacob Sexton, executive director for Community Action, came forward.

Sexton told the council that he was there with a representation of the LMPT drivers along with Angie Jenkins, the LMPT director, and Pam Meagher, the project compliance and oversight management officer for the program.

He opened by saying that what Community Action offers is not a taxi service, so he knew his statement didn't really have any bearing on that decision. However, what he did want to do was take an opportunity to share with the council what the LMPT program offers to Lincoln and Logan County.
Community Action has been in Logan County since the 1960s. Over the past 40 years, the agency has offered a transportation program to senior citizens, first through their Senior Transportation program, which was funded by the Area Agency on Aging and local grants. In 2012, they launched the Logan Mason Public Transportation program, which is funded with grants also. The money for the program comes to Community Action as a pass-through from the county.
Since the launch of LMPT, Sexton said the program has been equipped to take Medicare and Medicaid payments for their services. They are currently working through the process of being able to take insurance payments also, specifically with Health Alliance.
The program's vehicles run Monday through Friday from 7:30 a.m. to between 4 and 5 p.m., and Sexton said they are constantly on the move.
Sexton said he really didn't believe that having Alpha & Omega come to the city would have much of an effect on the LMPT. He noted his drivers are from Lincoln, they are people who much of the time personally know the clients they are transporting, and that in many ways they become like family to each other.
He also commented that LMPT is a not-for-profit program, so they are not striving to make money from the clients.
From time to time while Sexton was speaking, the aldermen asked questions. Melody Anderson wanted to know more about the insurance payments. Sexton said there were still many details to work out and he couldn't say for sure what the Health Alliance program would involve.
For both Medicare and Medicaid, if the client is eligible for the coverage, the payments are made to LMPT on their behalf.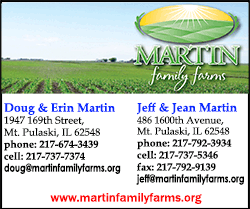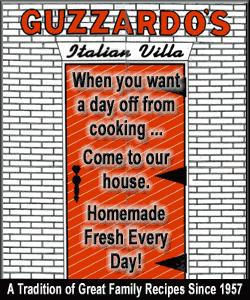 Marty Neitzel wondered if there was a gap in service that Alpha & Omega could fill. Because the company specializes in non-emergency medical transport to doctors' appointments and such, there shouldn't be a lot of gap.
Anderson said that while she is concerned about the effect Alpha & Omega might have on the LMPT program, that issue is not one the council can address. She said she was of the understanding that Alpha & Omega is coming to Lincoln for their medical transport program regardless of whether they are allowed to operate a taxi service.
The hearing concluded with Sexton commenting that he did not believe LMPT clients would "jump ship" to go to Alpha & Omega.
When the item came up for a vote later in the regular voting session, Tom O'Donohue made the motion to approve, with Jeff Hoinacki offering the second.
During discussion, Anderson commented that she was a little surprised that Alpha & Omega was not in attendance at the hearing. She asked Susan Gehlbach, the city clerk, if they knew there was to be a hearing, and Gehlbach confirmed that they did.
Jonie Tibbs wondered if the item should be tabled because they were not present, but O'Donohue said it really wasn't necessary for the firm to be there, so he didn't want to table the vote.
Sue McLaughlin, city administrator, said she had talked to city officials in Decatur about the firm and had been told the city was pleased with what the firm offered their residents.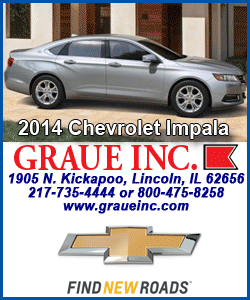 Michelle Bauer said she was in favor of a taxi service designed to transport wheelchairs. She said she didn't know of any service in town that was able to do that. She noted that it could be the important gap that Alpha & Omega could fill for Lincoln residents.
The evening had begun with seven aldermen in place. Prior to the actual voting session, Scott Cooper was sworn in as the new Ward 1 alderman, replacing Bruce Carmitchel, and thus returning the roll call to eight members.
The motion to grant Alpha & Omega a taxi license passed unanimously. However, when Anderson was called on to vote, she hesitated for quite some time before giving her affirmative. As a general rule, such a hesitation indicates reluctance from an alderman to go along with the vote and implies that while they don't necessarily agree with the vote, they also don't have a viable reason to oppose it.
Alpha & Omega will be notified of the decision, but no dates were announced as to when they will start offering taxi service in Lincoln.
[By NILA SMITH]