Spring into action for patients in need
Red Cross blood drive April 16

Send a link to a friend Share
[April 10, 2014] PEORIA — With the arrival of spring come sunnier days, warmer temperatures and a chance at a fresh start. The American Red Cross encourages eligible donors to make blood donation part of their spring ritual and help support patients like 5-year-old Nathan Pennington.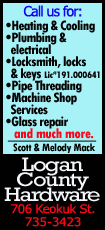 Last year in April, Nathan was diagnosed with an aggressive form of brain cancer called medulloblastoma. Nathan has received several blood product transfusions to help sustain his life following surgery to remove the tumor, and he currently receives periodic platelet transfusions as he continues his recovery.

"Nathan wouldn't be here without lifesaving blood donors — it's as simple as that," said Corey Pennington, Nathan's father. "Our family will always be grateful to all the blood donors who make sure patients like Nathan have the blood they need."

Make a difference this spring by rolling up a sleeve for patients in need. Visit www.redcrossblood.org or call 1-800-RED CROSS (1-800-733-2767) to learn more and schedule an appointment.
Upcoming blood donation opportunity in Logan County:
April 16, noon-5 p.m., at Lincoln SportsCenter, 1400 Primm Road
How to donate blood
Simply call 1-800-RED CROSS (1-800-733-2767) or visit www.redcrossblood.org to make an appointment or for more information. All blood types are needed to ensure a reliable supply for patients. A blood donor card or driver's license or two other forms of identification are required at check-in. Individuals who are 17 years of age (16 with parental consent in some states), weigh at least 110 pounds and are in generally good health may be eligible to donate blood. High school students and other donors 18 years of age and younger also have to meet certain height and weight requirements.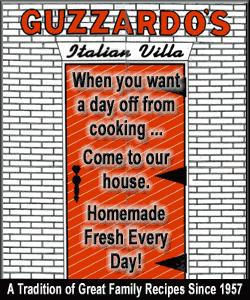 Facts and figures
The Red Cross must collect about 15,000 pints of blood each day to serve patients at approximately 2,700 hospitals and transfusion centers.

Red blood cells have a shelf life of only 42 days and platelets just five days.

Every two seconds, a patient in the U.S. relies on the generosity of blood donors.

The No. 1 reason people give blood is because they "want to help others."
[Text from file received from the American Red Cross, Central Illinois Chapter]
The American Red Cross shelters, feeds and provides emotional support to victims of disasters; supplies about 40 percent of the nation's blood; teaches skills that save lives; provides international humanitarian aid; and supports military members and their families. The Red Cross is a not-for-profit organization that depends on volunteers and the generosity of the American public to perform its mission. For more information, visit www.redcross.org or visit on Twitter at @RedCross.