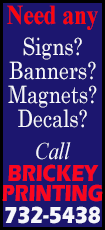 Investors may have been concerned with the company's historical ties to General Motors Co, <GM.N> which is facing a disastrous recall linked to ignition switch problems, said Jack Ablin, chief investment officer at BMO Private Bank. Ally is the former in-house finance arm for GM.

Ally's shares fell amid broader market weakness. The Standard & Poor's 500 index declined 2.1 percent on Thursday.

The $2.38 billion IPO is the latest step in Ally's efforts to exit government ownership after receiving a $17.2 billion taxpayer-funded bailout during the financial crisis. The U.S. Treasury sold a chunk of its shares in the IPO, reducing its stake to 17.1 percent, from 36.8 percent. The Treasury's ownership could fall to 14.1 percent if underwriters exercise an option to sell additional shares on behalf of the government.

Ally filed paperwork to go public three years ago, but its difficult subprime loans and a choppy market for initial public offerings kept the company's investors from selling shares to the public until now.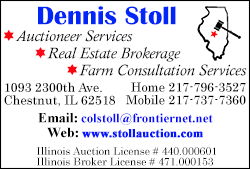 The U.S. government once owned as much as 73.8 percent of the company. Ally's chief executive, Michael Carpenter, said in an interview that he expects the Treasury to fully sell off its stake by the end of the year.

Losing the government as an investor will boost Ally's profitability because it will do away with limits on the company's business activities, Carpenter said.

For example, Ally faced restrictions on pricing deposits and was forced to operate its banking subsidiary with a 15 percent leverage ratio, far above the 6 percent U.S. regulators proposed on Tuesday for the subsidiaries of the country's largest banks.

"We have a very clear understanding with regulators that when there's no longer government ownership, those constraints will go away," and the company can achieve much higher levels of profitability, Carpenter said.

The Treasury Department said it will exit its remaining stake as soon as is practicable, and in a way that maximizes proceeds. (http://link.reuters.com/mup48v)

The Treasury had decided that selling all of its remaining stake on Thursday it would have overwhelmed the market, Carpenter said.

"That would have been a staggeringly large IPO and a potential train wreck in the marketplace," Carpenter said.

The offering of 95 million shares was priced at $25 each, the low end of the expected price range of $25-$28. The offer valued Ally was valued at about $12 billion.
Ally's shares closed at $23.98, on volume of more than 63.5 million shares, making it the third-most heavily traded stock on the New York Stock Exchange.
Activist investor Daniel Loeb's hedge fund Third Point LLC and Cerberus Capital Management did not sell any shares in the IPO. Third Point has a 9.5 percent stake in Ally, while Cerberus has 8.6 percent.
CRACKING A TOUGH NUT

Carpenter downplayed any business impact from the current struggles at GM.

"I don't think the recall will make much of a difference one way or another. We have not seen any evidence of any problems in that regard," he said.

Another difficulty for Ally: competition has been heating up in auto loans in recent years. Car loans made by Ally fell 8 percent in the fourth quarter.

Ally's turnaround had been years in the making.

The "toughest nut to crack" was the problems at the company's mortgage subsidiary, Residential Capital, the source of the soured home loans that forced the lender to seek a government rescue in the first place, Carpenter said.

Ally eventually placed its ResCap unit into bankruptcy in May 2012, and a federal judge approved its exit plan in December 2013.

As it sorted out its mortgage troubles, Ally decided to focus on its main business of lending to car buyers and auto dealers. It sold nearly all its overseas operations and cut its cost of funds by attracting more deposits to its bank unit.

Citigroup, Goldman Sachs, Morgan Stanley and Barclays were the lead underwriters for the IPO.

Analysts have said that investors are becoming more selective after a flood of stock offerings this year. This week, with more than a dozen IPOs scheduled, is the busiest since 2007.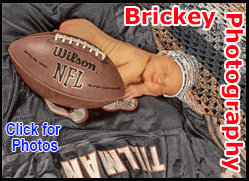 Ally's shares traded on Thursday at a price-to-book ratio of 0.89, compared to 2.3 for Santander Consumer USA Holding Inc <SC.N>, a consumer finance company that went public in January, and 1.0 for specialty lender CIT Group <CIT.N>.

(Reporting by Peter Rudegeair and Tanya Agrawal; editing by Savio D'Souza, Ted Kerr and Leslie Adler)
[© 2014 Thomson Reuters. All rights reserved.]
Copyright 2014 Reuters. All rights reserved. This material may not be published, broadcast, rewritten or redistributed.