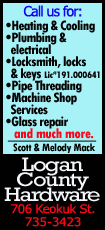 Soon, they can skip the trip. Early next year the Cleveland Clinic plans to open an ultra-modern, 364-bed specialty hospital on Al Maryah Island in Abu Dhabi, one of the most ambitious forays into the oil-rich country by a U.S. healthcare brand.

The expansion comes as the Cleveland Clinic slashes hundreds of millions of dollars off its U.S. operations to prepare for government and private-sector spending cuts under President Barack Obama's healthcare overhaul. Cleveland Clinic's chief executive officer, Dr Toby Cosgrove, said the move will help bring in new revenue.

"We look at it as our petrodollars coming home to Cleveland," Cosgrove said in an interview last week during the Reuters Health Summit. "It's money coming back to us."

Cleveland Clinic already helps manage the Sheikh Khalifa Medical City acute-care facility in Abu Dhabi. But the new venture will for the first time put its name and personnel in the region.

Peers in the field of world-class medicine, such as the Mayo Clinic, have struggled with efforts to expand there in the past. Cosgrove said the Cleveland Clinic's 15-year deal, under which the United Arab Emirates will pay doctors' salaries and management fees, allows it to avoid financial risk.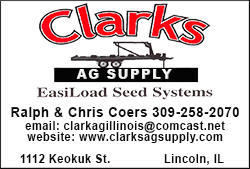 The Cleveland Clinic's reputation could suffer if it fails to deliver the same quality of care overseas, Cosgrove said. As a result, 70 percent of the 150 doctors it has hired are from North America, including many who have worked at the Cleveland Clinic. It will train an additional 2,000 staff members, from technicians to nurses.

While the Cleveland Clinic has been approached by nearly 70 other countries interested in importing its brand, Cosgrove said he would see how the Abu Dhabi venture performs before considering further expansion.

The UAE is "trying to position itself on the global scene," said Jad Bitar, partner leading the healthcare practice for Booz and Co. "To do this, it has associated itself with the best hospitals in the world."

LONG-DISTANCE CHECKUP

In Ohio, the Cleveland Clinic offers its jet-setting patients specialty wings that can be cordoned off. Hospital staff closely orchestrate visits by the elite, overseeing translators, hotel accommodations and specialty dietary restrictions.

Medical tourism peaked in 2000, when 4,100 foreign patients traveled to the Cleveland Clinic for so-called concierge treatment. But the September 11, 2001, attacks in New York and Washington curtailed such visits. In 2012 the Cleveland Clinic saw 3,200 international patients, about 35 percent of them from the Middle East.

As international patient counts fell, American facilities began exporting their brand of U.S. medicine. The Mayo Clinic, a Rochester, Minn.-based non-profit group, opened a cardiac office in 2005 at Dubai Healthcare City, a health campus of 120 medical facilities, but closed that office five years later after struggling to attract patients.

"To charge the fees that you need to cover your costs when you have U.S.-trained personnel and sophisticated technology, you need some pretty high volumes," said Misty Hathaway, administrator for the Mayo Clinic's International Practice and chair of marketing. Mayo's was "not the right model at the right time," she said.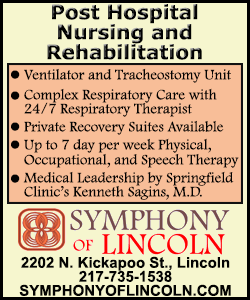 The recession brought "tough economic times there for medical efforts," said Dr Gilbert Mudge, vice president of Harvard Medical School affiliate Partners Healthcare International, which had planned to offer medical consulting services for a large hospital opening in Dubai. That project was later put on hold.
Today, the economy has rebounded and the UAE is ready to try to expand its medical sector again.

"I think they have recovered and repurposed themselves, and it's going to be a very dynamic medical city," Mudge said.

LOST IN TRANSLATION?

More than 4,000 physicians applied to join the Cleveland Clinic's new venture. Dr Marc Harrison was one of them.

"For a guy who likes change, and likes to try new things, this is a fantastic opportunity," said Harrison, who left his job as chief medical operations officer in Cleveland Clinic's Ohio facility to become CEO of Cleveland Clinic Abu Dhabi.

Doctors practicing in the region will need to familiarize themselves with Middle Eastern expectations, including the high level of respect shown to elderly patients and the use of chaperones when male doctors are seeing female patients.
Getting it right is critical.

Earlier this year the World Medical Association, along with the American Medical Association, warned of the risks to doctors practicing in the UAE, stating that the country had failed to meet international fair trial standards in the nine-month detainment of a doctor last year.

Dr Cyril Karabus, a South African pediatric oncologist, was jailed for two months and held in the country for seven more months after being absolved of manslaughter and fraud charges in connection with the death of a child who had been treated in 2002. Karabus was unaware of the allegations until he was arrested in Dubai in 2012 during a layover from Canada.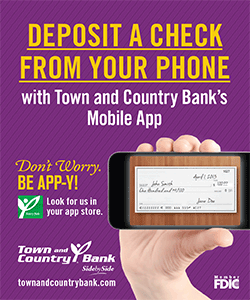 In an interview with South Africa's SABC News, Karabus advised doctors practicing in the UAE to be "very careful."

"All I did was treat a child with leukemia, which is what I was supposed to be there for, and suddenly I'm accused of murdering her," Karabus said in the interview. "It's a very difficult country because the expatriates are second-rate citizens."

(Additional reporting by Michele Gershberg; editing by Julie Steenhuysen and Douglas Royalty)
[© 2014 Thomson Reuters. All rights reserved.]
Copyright 2014 Reuters. All rights reserved. This material may not be published, broadcast, rewritten or redistributed.