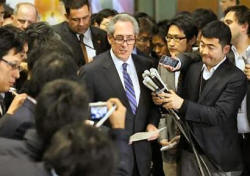 U.S. May Give Up Demand For Zero Japan Beef Tariffs In Trade Deal: Nikkei
Send a link to a friend Share
[April 11, 2014] By Linda Sieg
TOKYO (Reuters) — The United States appears willing to accept a big cut in Japanese tariffs on beef imports rather than insist on scrapping the levy, the Nikkei business daily said on Friday, as the two countries seek a trade deal seen as vital to a broader regional pact.
U.S. Trade Representative Michael Froman and Japanese Economics Minister Akira Amari wrapped up two days of intense talks on Thursday on the bilateral deal, a cornerstone of the U.S.-led Trans-Pacific Partnership (TPP), with both saying progress had been made but that big gaps remained.

"There was a bit of progress but big differences remain," Agriculture Minister Yoshimasa Hayashi reiterated at a news conference on Friday.

Trade Minister Toshimitsu Motegi told reporters that an April 24 summit between U.S. President Barack Obama and Japanese Prime Minister Shinzo Abe would be an important juncture for the trade talks, but repeated Japan's stance that the meeting was not a deadline for a deal, Kyodo news agency reported.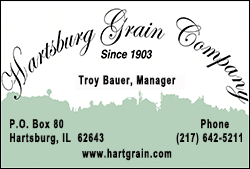 The United States wants Japan to open its rice, beef and pork, dairy and sugar sectors — politically powerful sectors that Abe has vowed to defend. Japan wants a timetable on U.S. promises to drop tariffs of 2.5 percent on imports of passenger cars and 25 percent on light trucks.

The TPP, a 12-nation grouping that would stretch from Asia to Latin America, is central to Obama's policy of expanding U.S. presence in Asia and Japanese Prime Minister Shinzo Abe has touted it as a main element of his economic growth strategy.

Arrangements are being made for Amari to visit the United States for further talks next week, Japanese Chief Cabinet Secretary Yoshihide Suga told a news conference. Japanese media reported Amari was eyeing a meeting with Froman on April 17.

"We are negotiating to the greatest extent possible taking our national interests into account," Suga said. "We have not yet reached a landing point."

The Nikkei said Froman appeared to have abandoned the United States' insistence that Japan scrap its tariffs on beef, but big gaps remained over the size of the cuts and the conditions under which Japan could take counter-steps if imports rose.

Japan was considering lowering its beef tariff to below 10 percent but wants to be able to restore its higher levy if beef imports increase by even a small amount, the newspaper said, without citing sources.

A Japanese government official told Reuters that lowering farm tariffs was possible but that scrapping them entirely — the ultimate goal of the TPP — was not on offer.

"The truth is various proposals are on the table and nothing is agreed until everything is agreed since negotiation is conducted in package," said the official, who declined to be identified because of the sensitivity of the discussions.

Japan has been hoping that a basic deal clinched with Australia, including a halving of Tokyo's tariff on frozen beef to 19.5 percent, would put pressure on Washington to compromise to avoid U.S. beef exporters losing out to Australian rivals.

Froman said on arrival in Japan this week that Washington was seeking a "higher level of ambition" in any TPP deal than the Australian-Japan agreement.

(Additional reporting by Tetsushi Kajimoto and Elaine Lies; editing by Richard Pullin)
[© 2014 Thomson Reuters. All rights reserved.]
Copyright 2014 Reuters. All rights reserved. This material may not be published, broadcast, rewritten or redistributed.