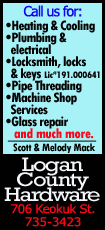 More than 70 people living at the base of a hill were told to leave on Wednesday night, and a nearby Walgreens store ordered shut on Thursday, as the landslide inched down, shifting soil and other material 50 ft below ground, said Roxanne Robinson, the town's assistant manager.

The landslide has broken a water main and cracked retaining walls but no buildings have been severely damaged.

Yet worries about their structural integrity mounted on Thursday, as geologists reported the movement was accelerating and could indicate a collapse of the hillside, she said.

"We have not had any kind of catastrophic movement, but it is definitely a cause for concern. It's creeping now but it could slide all at once, and the disaster in Washington state shows us we have to be ready," Robinson said.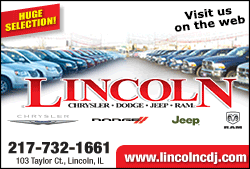 The death toll from the March 22 collapse of a rain-soaked hillside in a rural Washington state community had risen to 36 by Wednesday.

Several Jackson residents have refused to leave the affected neighborhood even though fissures have opened in the only road that provides access to dozens of houses and apartments about a mile from downtown Jackson, Robinson said.

Fractures first appeared last week when a city pump house next to the Walgreens shifted and a water main ruptured.

A landslide specialist was flown in on Thursday to determine what actions might be taken to stabilize the area, Robinson said.

City officials were not aware of any other landslides in Jackson, best known as an international ski destination and for vacation homes owned by celebrities such as actress Sandra Bullock.

Tom Drean, Wyoming state geologist, said the vast majority of landslides occur in remote parts of the sparsely populated state and do not threaten people or property.

He said the creep documented in Jackson was probably the result of moisture from snow melt or rain seeping into rock formations, where it expands and contracts in repeated freeze-thaw cycles and weakens entire geologic structures.

"There are many different types of landslides but the kind people are most familiar with are very fast-moving," Drean said. "When you know you have creep, you also know you have the possibility of something slipping much faster. It's a bit unpredictable."

(Editing by Dan Whitcomb and Clarence Fernandez)
[© 2014 Thomson Reuters. All rights reserved.]
Copyright 2014 Reuters. All rights reserved. This material may not be published, broadcast, rewritten or redistributed.