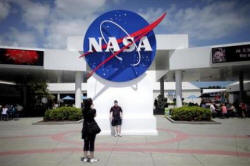 Lockheed To Begin Building Asteroid Sampler For NASA
Send a link to a friend Share
[April 11, 2014] By Irene Klotz
CAPE CANAVERAL, Florida (Reuters) — A NASA mission to pluck samples from a distant asteroid and return them to Earth passed a major technical review, clearing engineers to begin building the robotic spacecraft, officials said on Thursday.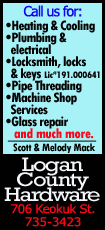 The $800 million mission, known as OSIRIS-Rex, is targeted for launch in September 2016 from Cape Canaveral Air Force Station in Florida.

The spacecraft would rendezvous with asteroid 1999 RQ36, nicknamed Bennu, two years later for mapping and surveys, then use a robotic arm to collect samples for return in 2023.

Scientists are keenly interested in studying what minerals and chemicals the asteroid contains. Similar asteroids crashing into early Earth are believed to have provided the organic materials and water needed for life to form.

"This is a pioneering effort, both technologically and scientifically," lead scientist Dante Lauretta, with the University of Arizona in Tucson, said in a statement.

An independent review panel completed a comprehensive technical assessment of the mission, clearing prime contractor Lockheed Martin Corp to begin building the spacecraft, flight instruments and ground system, the company said in a press release.

"The OSIRIS-Rex team has consistently demonstrated its ability to present a comprehensive mission design that meets all requirements within the resources provided by NASA," Lauretta added.

NASA in August signed a separate $183.5-million contract with United Launch Services for an Atlas 5 rocket and related flight services for OSIRIS-Rex. United Launch Services, along with sister company United Launch Alliance, which markets to the U.S. military, is a partnership of Lockheed Martin and Boeing Co.

(Editing by Eric Walsh)
[© 2014 Thomson Reuters. All rights reserved.]
Copyright 2014 Reuters. All rights reserved. This material may not be published, broadcast, rewritten or redistributed.