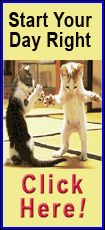 Democrats view the document as a potent weapon in the November congressional elections and are betting that its emphasis on austerity and cuts to popular programs such as Medicare will provoke a backlash against Republicans.

Crafted by Representative Paul Ryan, the leading Republican voice on fiscal policy, the budget proposes to eliminate annual deficits within 10 years. It won approval on Thursday in the Republican-dominated House of Representatives. Republicans overwhelmingly supported the document, which got no Democratic votes.

Democrats see in the budget a rich vein of material they can use in attack ads against Republicans in this year's congressional elections.

Republicans have been focusing on the troubled rollout of President Barack Obama's healthcare law in their campaign to retake the Senate.

House Democratic leader Nancy Pelosi on Thursday called it a "moral imperative" to make sure the public was aware of the budget cuts that Republicans are proposing.

"How we reduce it to a bumper sticker, well, we will see," she added.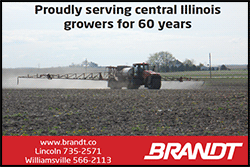 The House floor debate this week offered a preview of the attack lines Democrats will use on the campaign trail. They lambasted the document as the "worst-ever" Ryan budget and conjured up frightening descriptions of its impact.

"It's like a Dracula in sheep's clothing coming in to suck the blood out of the middle class," said Representative Hank Johnson, a Georgia Democrat.

Added Democrat Hakeem Jeffries of New York: "It is like a heat-seeking missile aimed directly at the American people. It is a parade of horribles too numerous to catalog."

RAMPING UP ATTACK ADS

The Democratic Congressional Campaign Committee is quickly ramping up an attack campaign against Republican candidates in important swing districts, called "Battleground: Middle Class."

An email message distributed by the Democratic National Committee warns of $2,000 in expected tax hikes in the Ryan budget for middle-class families with children. "We've beaten Paul Ryan and his budget before, and with your help, we'll do it again," it reads.

Democrats contend Ryan's budget is evidence that Republicans are intent on giving tax breaks to the wealthy and big corporations, while cutting programs that benefit the middle class and aid the poor.

"This is a pretty clear signal of what would happen if the Republicans ran the table and were successful at taking back the Senate, keeping control of the House and taking the presidency. It's pretty stark," said Representative Earl Blumenauer, a Democrat from Oregon.

Ryan's prominence as the 2012 Republican vice presidential candidate and a potential contender for the party's 2016 presidential nomination bolsters the visibility of the budget. Democrats believe Ryan's high profile could help energize people in their voting base who oppose the Wisconsin lawmaker's budget policies.

But Ryan, who is expected to shift to the chairmanship of the tax-writing House Ways and Means Committee next year, has defended his fourth and final budget and says he believes it will appeal to Americans who want smaller government and "more control over their lives."

Republican Representative Bill Cassidy, who is seeking to unseat Democratic Senator Mary Landrieu in Louisiana, brushed off the idea the Ryan budget could serve as an effective weapon for Democrats in the congressional election.

Cassidy said he believed the rocky introduction of the healthcare law, known popularly as Obamacare, would overshadow Democrats' message on the budget.

Concerns about Obamacare were the issues that voters in his state cared about, he said, adding: "Everything else is monkey dust."

(Additional reporting by Thomas Ferraro; editing by Caren Bohan, Peter Cooney and Lisa Shumaker)
[© 2014 Thomson Reuters. All rights reserved.]
Copyright 2014 Reuters. All rights reserved. This material may not be published, broadcast, rewritten or redistributed.