They started that process with a 7-3 win over the Cleveland Indians that included a boost from another of their talented young players.

First baseman Jose Abreu hit two home runs and went 2-for-4 with three RBIs, helping the White Sox beat Indians starter Danny Salazar (0-1) and end their 14-game losing streak against the Indians.

White Sox starter John Danks (1-0) pitched six innings and allowed three runs, shortstop Alexei Ramirez also homered and had two hits and three RBIs, and Chicago got its first win against Cleveland since last April 24.

The Indians went 17-2 against Chicago in 2013. The 14-game streak was the longest active for one team against another in baseball.

The home runs were Abreu's third and fourth of the season. He became the first White Sox player to have two multi-homer games within his first 10 career games.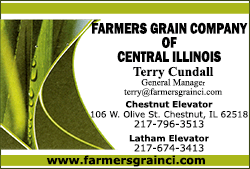 This season, he and Garcia were supposed to inject life into what had been a moribund offense last year. Now, Garcia will not be around to help Abreu.

"It is sad and it's difficult and especially because we had a really good relationship. These are some of those things that life throws a lot and we are not expecting," Abreu said through a translator. "It's very difficult for me like I mentioned before because of the relationship that I have with Avi."

The White Sox are also forming a good relationship with Abreu, whose 14 RBIs in the first 10 games are the most for a Chicago player since Ron Kittle's 14 in 1983.

"Well, I've been working with him in the cage the last couple days," White Sox manager Robin Ventura joked. "He's just really good. That's the simple fact is he's a good hitter. Going around the league I think you would give the advantage to the pitchers just because you haven't seen them.

"Eventually, there's going to be some back and forth of trying to figure out how to pitch him, but he's just talented."

The same could be said of Salazar, who had a historically bizarre night for the Indians. Salazar matched a career high with 10 strikeouts but only lasted 3 2/3 innings, giving up six hits and five runs, including a homer apiece by Abreu and Ramirez.

"I was trying to be too aggressive with (the breaking balls)," Salazar said. "I was just leaving it up."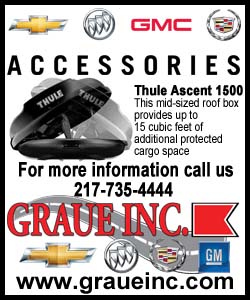 Per Elias, Salazar became the first pitcher since 1900 to strike out 10 in less than four innings.

"I rather see it over seven innings. Again, the stuff is there," Indians manager Terry Francona said. "He is young. He is still learning how to pitch. We love him to death, but there is still some learning to do."
Meanwhile, Indians shortstop Asdrubal Cabrera hit his first home run of the season and left fielder Ryan Raburn had two hits for the Indians, who did not do much against Danks after scoring twice in the first.

Danks, like the rest of the White Sox, recovered from a tough start to end the day on a positive note.

"That news is never good, but guys have played long enough that you know injuries happen," Ventura said. "Everybody feels bad for Avi, that's true, but you just have to keep going."

NOTES: Cleveland INF Lonnie Chisenhall was placed on the paternity list before Thursday's game. Chisenhall hit safely in all five games in which he appeared, picking up six hits for a .400 average. INF Justin Sellers was recalled to replace him. Chisenhall's wife gave birth to a boy. ... Cleveland OF Michael Bourn, on the disabled list with a left hamstring strain, moved his rehab assignment to Double-A Akron on Thursday and went 0-for-4 with a walk. Francona did not have a firm timeline for the veteran's return. ... White Sox 2B Gordon Beckham (oblique) is close to restarting his rehab assignment. GM Rick Hahn said there is a chance that Beckham could return in the next few days. ... The White Sox acquired minor league OF Gorkys Hernandez from the Kansas City Royals for cash considerations. ... Friday's pitching matchup is Cleveland RHP Carlos Carrasco (0-1, 6.35 ERA) against Chicago LHP Chris Sale (2-0, 1.76 ERA).
[© 2014 Thomson Reuters. All rights reserved.]
Copyright 2014 Reuters. All rights reserved. This material may not be published, broadcast, rewritten or redistributed.