All three made significant contributions for the New York on Thursday night, and then were able to answer what it was like to do so in a 4-1 win against the Boston Red Sox.

Pineda allowed one run and four hits in six-plus innings for his first win in nearly three years, Anna hit his first career home run after over 500 minor league games and Phelps picked up a short-handed bullpen by getting a seven-out save.

"I'm so happy, this is my first time pitching in Yankee Stadium, so I'm very excited," Pineda said.

Pineda (1-1) had not pitched for the Yankees the previous two seasons due to shoulder surgery after being acquired in January 2012 from the Seattle Mariners, but came to spring training healthy and pitched well enough to win the fifth starter's spot. That carried over to his first start Saturday in Toronto, when he allowed one run and five hits in six innings.

In his Yankee Stadium debut, Pineda was even more impressive, taking a no-hitter into the fifth and a shutout into the seventh while recording seven swinging strikeouts and issuing two walks.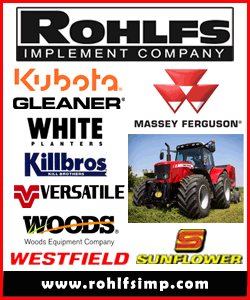 "We're really encouraged, and I said it in spring training, what I saw in spring training was a different guy," Yankees manager Joe Girardi said. "A guy that the ball is coming out well. We saw that tonight. He had command of the strike zone, threw a lot of first pitch strikes, got ahead of hitters and did a really good job."

"He's a legit power pitcher, a strikeout pitcher," New York shortstop Derek Jeter said. "When he throws like this he's going to be tough."

His bid for a no-hitter was broken up by shortstop Xander Bogaerts' leadoff single in the fifth and the shutout ended when right fielder Daniel Nava drove a 1-0 cutter into the second deck in right field.

That was the worst pitch of a 94-pitch performance that ended with a standing ovation by the 42,821 fans. Some of those pitches did seem to generate some controversy however as the national and local broadcasts showed Pineda with what might have been a foreign substance on his right hand.

Boston's telecast speculated it might have been pine tar but afterwards Pineda merely said it was dirt while the Red Sox did not have any knowledge of it.

"I don't know," Boston designated hitter David Ortiz said. "First I heard about it."

The Yankees also did not comment much on what was picked up by television.

"Not much to speak on," Girardi said. "All I know is he pitched extremely well and we're glad to have him back.

Pineda said it was dirt to prevent sweating and that he was not asked to remove it by anyone.

Pineda took a 4-0 lead into the seventh when he seemed to tire by leaving pitches up and having the Red Sox get better swings. He had a 2-0 lead after the fifth on an RBI single by catcher Brian McCann and a run-scoring double play groundout by designated hitter Alfonso Soriano.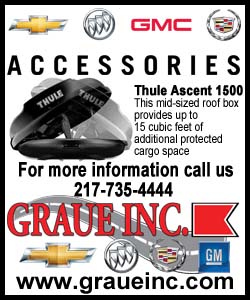 An inning later, Anna made a swing that would eventually result in over 100 texts and emails to his phone, sending a 1-1 splitter from Boston starter Clay Buchholz (1-1) into the right field seats.

The home run came in the eighth-career major league at-bat for Anna, who played over 500 minor league games and led the Pacific Coast League with a .331 batting average last season.
That made things more comfortable for the New York bullpen, which did not have injured closer David Robertson as well as right-handers Adam Warren and Shawn Kelley.

That forced the Yankees to get creative, and after left-hander Cesar Cabral recorded the first two outs of the seventh with Bogaerts on base, Phelps came in and he recorded three of his seven outs via strikeout, including a full count knuckle curve to retire Ortiz for the final out of the eighth.

"That's great," Phelps said. "Anytime you can get a first as long as it's a good first, that's a good thing, it's always exciting."

Buchholz allowed four runs (two earned) and seven hits in six innings. Besides allowing the two runs in the fifth and Anna's home run he also allowed a run-scoring single to former teammate Jacoby Ellsbury.

"He was throwing the ball better," Boston catcher A.J. Pierzynski said. "He just looked like Clay Buchholz that I remember for a long time."

NOTES: In an interview with WEEI, Red Sox general manager Ben Cherrington discussed contract negotiations with 30-year-old LHP Jon Lester, who is a free agent after this season. "We're going to keep working at it," Cherrington said. "We're not working in it currently, but we'll be working on it at the right time. When there's a desire on both sides, there's always a chance." ... OF Grady Sizemore made his first career start in left as part of the Red Sox's effort to cover the large spaces of left field at Yankee Stadium. ... CF Jacoby Ellsbury spoke for about 11 minutes before the game about leaving the Red Sox to sign a seven-year deal with the Yankees. Among the things he said was that playing in New York has already exceeded his expectations. He is expected to receive his World Series ring from last season on Friday. ... New York 2B Brian Roberts had the night off after appearing in the first nine games of the season.
[© 2014 Thomson Reuters. All rights reserved.]
Copyright 2014 Reuters. All rights reserved. This material may not be published, broadcast, rewritten or redistributed.