Lindback admits it's "really big shoes to fill," with Bishop out the rest of the regular season — and potentially longer — due to an upper-body injury. But Lindback realizes this is his chance, and he's making the most of it.

Lindback made 34 saves Thursday night to help lift the Lightning to a 4-2 win over the Philadelphia Flyers at Tampa Bay Times Forum. Ever since relieving Bishop early in Tuesday's game, Lindback has stopped 59 of 61 shots.

"I look at it as a great opportunity for him," coach Jon Cooper said. "And he's seizing the moment."

Tampa Bay (44-27-9) now controls its destiny for home-ice advantage in its first-round matchup with Montreal next week; all it has to do is win its final two games, Friday and Sunday. The Flyers (41-30-9), who lost all three games to the Lightning this season, are also in the playoffs, but they blew their opportunity to have home ice.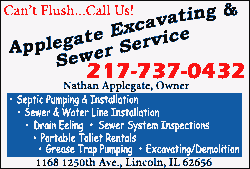 "You want to be playing well going into the playoffs, because if you're not it can be a tough go," Flyers goalie Ray Emery said. "So I think that's where our focus is to go into the playoffs playing well."

The Lightning scored three times in the third period to break a 1-1 tie, thanks to goals by winger Richard Panik, defenseman Eric Brewer and center Steven Stamkos (his 25th of the season).

While Lindback had his share of impressive saves, including thwarting a short-handed breakaway attempt by right wing Adam Hall, the most thrilling stop may have come from defenseman Radko Gudas.

With the Lightning up 3-2 and just over eight minutes left, there was a flurry in front of the Tampa Bay net, and Lindback was sprawled on the ice. Gudas stepped into the crease, got on his knees, and blocked at least one shot with his chest.

"Did he save that one with his beard?" rookie center Tyler Johnson joked.

Cooper said the play was a "huge lift," and Gudas said he did anything he could to keep the puck out.

"They should get me some goalie pads," Gudas said, smiling.

The Lightning had struck first just two minutes in on a goal by center Tyler Johnson, who set a franchise rookie record with 24 goals; he passed Stamkos (23 goals in 2008), who set him up with a nice pass.

"It's kind of fitting that he's the one that just laid it in there for me, off the ladies' tee," Johnson said. "It's pretty nice."

Flyers right wing Wayne Simmonds finally cracked Lindback late in the second period. But the Lightning pulled away in the third.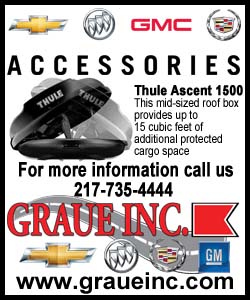 "I've got to make saves in the third," Emery said. "It's disappointing. We wanted it; we wanted to get home ice."

Panik's goal early in the third, his first score in 18 games, put Tampa Bay ahead, and Brewer added a much-needed insurance goal midway through the third. Flyers center Sean Couturier cut the lead to 3-2 with a goal off the stick of Lightning winger Ondrej Palat.
Stamkos put it away with a power-play goal, the first one the Flyers have allowed on the road since Feb. 3.

That was enough for Lindback, who was making his first start since March 22 and fourth since Jan. 30, as Bishop has been carrying the load.

"Every shot I get I get a little more comfortable in net," Lindback said. "I feel like I'm getting in the rhythm of the game, too, and it kind of seems a little different when you only play once in a while. But I'm just going to keep it going like this."
NOTES: Lightning C Tyler Johnson set a franchise rookie record with his 24th goal of the season, passing C Steven Stamkos, who had 23 in 2008. Stamkos assisted on Johnson's record-breaking goal. ... Lightning D Mike Kostka was back in the lineup and had two assists. He hadn't played since April 1, when he was momentarily knocked unconscious and sustained a concussion from an elbow to the jaw by Montreal Canadiens D Douglas Murray, who was suspended three games. "In talking to the trainers and stuff, they said it's weird that sometimes the ones that look the worst are sometimes the ones that turn out to be quick recoveries," Kostka said. ... Flyers C Vinny Lecavalier, a former Lightning captain, returned to Tampa for the second time since he was bought out of his contract in June. He signed a five-year, $22.5 million deal with the Flyers. ... Lightning D Sami Salo (upper body) did not play, but coach Jon Cooper said he expects Salo to appear in at least one of Tampa Bay's final two regular-season games.
[© 2014 Thomson Reuters. All rights reserved.]
Copyright 2014 Reuters. All rights reserved. This material may not be published, broadcast, rewritten or redistributed.