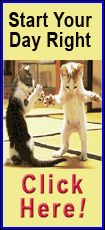 For more than a decade, that squad has held the club's single-season wins record. But Roy, who was the starting goaltender for that Stanley Cup-winning team and now coaches the Avalanche, moved his charges into a tie for the franchise's best record Thursday night as Colorado doubled the Vancouver Canucks 4-2.

"I'm happy to be there as a coach," Roy said, "but records are made to be broken, and that's what our guys have (almost) done. They deserve a lot of credit the way the way they've been playing since the start of the season. You're not achieving these things without being consistent, and that's what our team has been."

The Avalanche (52-21-7) moved into a tie for first place in the Central Division with St. Louis after the Blues lost to the Minnesota Wild earlier Wednesday night.

Defenseman Tyson Barrie scored the winning goal at 12:30 of the third period, breaking a 2-2 tie. He scored on a two-on-one rush, sidestepping Canucks defenseman Alex Edler and beating goaltender Jacob Markstrom with a wrist shot.

"(The Canucks) did a lot of good things," Roy said. "They forced us to play at another level. I would say, probably, in the third, they had some really good chances and (goaltender Semyon Varlamov) made some big saves for us. But, again, we found a way to score big goals.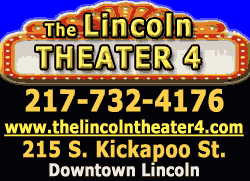 "(Barrie's goal) was a big one. It was a great play in our own zone by Maxie (Talbot) and gave us a two-on-one. Tyson did a super play there to show the skills that he's got, but it was a nice team effort."

Varlamov (41-14-6) finished with 38 saves, and he broke the franchise record for wins in a single season. The old mark was set by Roy, who went 40-13-7 in 2000-01.

The loss meant little standings-wise to the Canucks (35-34-11), who will miss the playoffs for the first time since 2008. But the performance could have some bearing as new team president Trevor Linden and a yet-to-be-hired general manager review player personnel in the offseason.

"It's hard. It is," Vancouver coach John Tortorella said. "These guys want to play for something. They know, in a couple days, we're done. But as professionals, I thought they handled themselves really well tonight."

Center Paul Stastny led the Avalanche with two goals. Fellow middleman John Mitchell, with an empty-netter in the final minute while Colorado was on a power play and Markstrom was pulled for an extra attacker, scored Avalanche's other goal.

Colorado extended its record single-season road win total to 26 a year after it missed the playoffs for a third consecutive season.

"Last year, it was a whole different team, so we don't really talk about last year," Stastny said. "It's in the past. We've done a good job of trying to forget about that."

Stastny said the Avalanche want to keep fine-tuning their game as the playoffs approach. With a win over the San Jose Sharks on Thursday, they would secure home-ice advantage in the first round.

Center Henrik Sedin and left winger David Booth scored for the Canucks in a game that was tied 1-1 after the first period and a scoreless second.

Markstrom recorded 24 saves in his home debut. With the Canucks eliminated from the playoffs, Markstrom made his first start in goal for Vancouver since being acquired at the trade deadline from the Florida Panthers as part of the Roberto Luongo deal. The Canucks' No. 1 goaltender, Eddie Lack, dressed as the backup after 19 consecutive starts.
Colorado scored on one of four power plays, while the Canucks did not receive a single man-advantage opportunity because the Avalanche always took Vancouver players to the penalty box with them.

The Canucks played their first game following Wednesday's hiring of former captain Linden as president of hockey operations. Linden replaced fired general manager Mike Gillis as Vancouver's top hockey executive.

Sedin, on a deflection, and Stastny, on a breakaway, exchanged first-period goals before the scoreless second. The Avalanche went up 2-1 at 5:21 of the third as Stastny netted his second goal of the game. A minute and 39 seconds later, Booth roofed in a wrist shot from a sharp angle, with virtually no net showing between Varlamov, the post and crossbar, to create a 2-2 tie.

"We played well," said Tortorella, whose job is considered in jeopardy following his first season behind the Vancouver bench. "We played hard. It takes us a lot of scoring chances to score a goal. That has been a recurring theme throughout the year."

NOTES: Canucks D Kevin Bieksa will play for Canada at the upcoming world championships. ... The Avalanche will return to the playoffs for the first time since 2009-10 and for the 13th time in 18 seasons since moving to Denver from Quebec City. ... Colorado backup G Jean-Sebastien Giguere will head back to the postseason for the first time in six seasons. ... Veteran Canucks D Jason Garrison, who has struggled most of the season while playing with a sore groin, was scratched. Tortorella said Garrison could not go because he was "sick" before the game. He was replaced by D Frank Corrado, who was recalled from Utica of the AHL last Saturday. C Jordan Schroeder, who has not lived up to his billing since Vancouver drafted him in the first round draft (22nd overall) in 2009, was also scratched in a move that raised questions about his future. Schroeder, a 23-year-old Prior Lake, Minn., native, is due to become a restricted free agent this summer.
[© 2014 Thomson Reuters. All rights reserved.]
Copyright 2014 Reuters. All rights reserved. This material may not be published, broadcast, rewritten or redistributed.