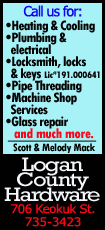 Naturally, there's really no forgetting your first win in the show — especially against the club that chose you and then let you go.

Hutchinson was unquestionably the star of the night as Winnipeg rallied for a 2-1 shootout victory over the Boston Bruins in the Jets' final home game of the season.

The 24-year-old backup stopped 32 shots through regulation time and five-minute overtime session and then turned aside Boston forwards Reilly Smith, Ryan Spooner and Brad Marchand in the shootout.

Winnipeg center Bryan Little scored the only goal of the shootout, beating Boston backup Chad Johnson through the five-hole on the very first shot.

Hutchinson got his first NHL start Monday in a 1-0 loss to the Minnesota Wild, and Jets coach Paul Maurice gave him an opportunity to play against the top club in the NHL.

"Playing your first game is something very special, but getting a first win trumps that a little bit," Hutchinson said. "And it being against Boston, the team that kind of gave up on me, makes it even sweeter."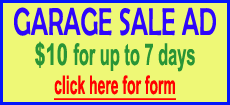 Hutchinson was selected by the Bruins in the third round of the NHL draft in 2008 and went on to play three seasons in their minor-league system. But he wasn't resigned. He inked a one-year, two-way deal with the Jets last summer.

With Bruins All-Star regular starter Tuukka Rask taking a breather, Johnson got the call and stopped 36 shots.

Left winger Evander Kane broke out of a nine-game scoring slump late in the third period, tying the game at 1 with just 1:57 left in regulation. Kane took a drop pass from Blake Wheeler and fired a low shot past Johnson for his 18th goal of the season.

Marchand scored his 24th of the season midway through the opening period on Hutchinson's only indecisive moment of the contest. Frozen in his crease, he let the speedy forward pick up a loose puck just off the left post, cut in and slide the puck past him.

Apart from that, he was brilliant against the club that drafted him nearly six years ago.

He wasn't tested much by the Wild three days ago but had to be brilliant against the Bruins, particularly against one of the game's great scorers.

Hutchinson stopped veteran sniper Jerome Iginla no fewer than four times, staring down the perennial 30-goal scorer on a first-period breakaway and then denying him a on a pair of one-timers in the middle frame to keep the Jets within a goal.

"This game I felt a lot more comfortable with my depth in my net and was more aware of where everyone was on the ice," he said. "The guys at the back door I was able to get across and get a good read on them.

"It's huge. Getting your first NHL win goes a long way to your confidence. There's only one more game left here and then I'm back to St. John's for a long playoff run. So knowing I can win at this level does a lot for my confidence."

Missing several injured regulars, the Jets' lineup featured half a dozen recent call-ups from the club's AHL affiliate, the St. John's IceCaps, including Hutchinson.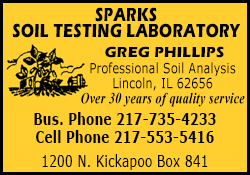 Maurice, who ran his club through a brutal skate on Wednesday, was duly impressed with Hutchinson's effort and the resolve of his club to rally late.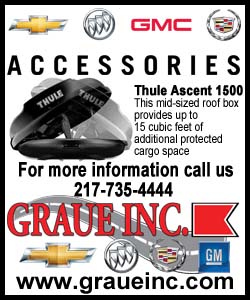 "Against (Boston), when the breakdown happens, that's when your goalie comes up and stops it," Maurice said. "And what I've been happy about Michael the last two games is he made some great saves but it wasn't ones he couldn't understand, that he had no chance on. He read those seams perfectly and his push was perfect and he was square on the shot and knew where the shot was going.
"Our players played as hard as they could to give him a chance to be great and win, and that's what happened. The thing I am most pleased about is the push they found at the end."

The Jets (36-35-10), 12th in the Western Conference, will miss the playoffs for the third straight year since relocating from Atlanta. The club closes out the season Friday night at Calgary.

With the truly meaningful games still on the horizon, Rask, center Patrice Bergeron and blue-liner Zdeno Chara didn't dress for Boston.

The Bruins (53-18-9) have 115 points and remain in hot pursuit of the NHL's regular-season title, the President's Trophy. They hold a three-point edge on the Anaheim Ducks and are four up on the St. Louis Blues.

Boston closes out the season against Buffalo at home Saturday and at New Jersey on Sunday.

Boston is 16-1-4 in its last 21 games, including a 15-0-1 streak through most of March. But the club has just one regulation victory in its last five games.

Marchand said his club cannot afford to adopt any bad habits with the postseason set to begin in less than a week.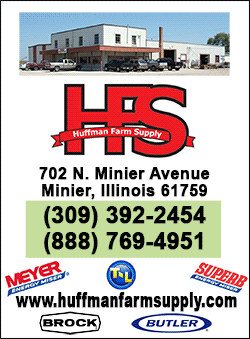 "We seemed to be a little too relaxed in the third," he said. "They came out like they really wanted it, and we didn't push back. We were pretty sloppy in our own end and it cost us.

"It seems like we aren't preparing, and we should be. We're still fighting for the top of the league and we want to make sure we finish there. We have to be a lot more prepared for the next game."

NOTES: The Jets were flying without their captain, LW Andrew Ladd, for the second straight game. He is out with a deep gash on his elbow and will not dress for the club's final game of the season on Friday in Calgary against the Flames. RW Dustin Byfuglien, C Mark Scheifele, D Zach Bogosian and G Al Montoya are also hurt and done for the year. ... Bruins RW Jerome Iginla leads the club with 30 goals, the 12th straight 82-game season the former Flames great has reached the magic number. ... Jets first-year D Jacob Trouba has set franchise records for goals by a rookie blue liner (10) and average ice time per game (22:40). Trouba's average ice time leads all NHL rookies this season. ... RW Devin Setoguchi was granted a leave of absence from the Jets on Thursday for a personal matter. ... Because he was a healthy scratch for Boston, C Patrice Bergeron had a career-best 12-game point streak (10 goals, six assists) come to an abrupt end.
[© 2014 Thomson Reuters. All rights reserved.]
Copyright 2014 Reuters. All rights reserved. This material may not be published, broadcast, rewritten or redistributed.