Millikin, Illinois PTA partner to host 'A Children's Celebration of Art and Community' on May 3
Send a link to a friend Share
[April 12, 2014] DECATUR — Illinois PTA and Millikin University have partnered to host a new event entitled "Spotlight: A Children's Celebration of Art and Community." The Spotlight event will celebrate children from across the state of Illinois, including artists in the PTA Reflections program, scholarship winners and students who serve their communities. The event will be on May 3, from noon to 4:30 p.m., in Kirkland Fine Arts Center, on the campus of Millikin University.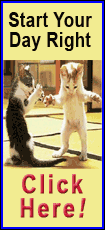 This free event is open to all children in Illinois from pre-kindergarten through high school. The event will feature workshops for children and adults, and an art gallery of approximately 500 Reflections pieces, alongside the work of Millikin University artists.

During the Spotlight event, Illinois PTA and Millikin University will offer an assortment of workshops for everyone in the family. The workshops will be divided into several categories: literature, performance arts, music, visual arts and adult information.

Many workshops will be developed and instructed by Millikin University arts education students from the College of Fine Arts. Other workshops will be conducted by Millikin faculty, Illinois PTA directors and event partners. Each participant at this year's Spotlight event will choose one workshop to attend. All workshops will be 45 minutes to one hour in length and will be offered from 1:30 to 2:30 p.m. on the day of the event.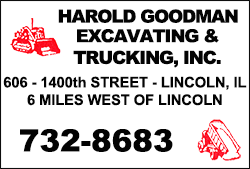 "We (Illinois PTA) are so excited to be able to host an event focused on the children of our state," said Peg Staehlin, Illinois PTA president. "Students across our state have worked hard to create one-of-a-kind artwork that reflects the theme of the PTA Reflections program, 'Believe, Dream, Inspire.' Our partnership with Millikin's College of Fine Arts has provided Illinois PTA a beautiful location in which to celebrate our children, their accomplishments and to support the arts in education."
Any adult wishing to attend a workshop with their child is welcome as an observer. Children age 7 and under must be accompanied by an adult in their workshop session. Adults should be prepared to assist their child as necessary in the workshop.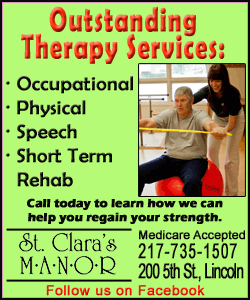 Attendees will also have the opportunity to take a mini campus tour of Millikin University, led by Millikin admissions counselors.
"On behalf of Millikin University and the College of Fine Arts, I wish to express profound thanks to Illinois PTA for nurturing the arts in education and for including Millikin University in their efforts to recognize and promote the value of art in the lives of children," said Laura Ledford, dean of Millikin University's College of Fine Arts. "We are honored to host this event and to join Illinois PTA in believing in, dreaming about and finding inspiration through the next generation of artists."
The Spotlight event will culminate with a ceremony recognizing Reflections pieces advancing to National PTA, Reflections students receiving Honorable Mention awards from Illinois PTA, the Student Service Leader Award recipient and Illinois PTA Scholarship winners.
For more information, or to register to attend this new event, visit www.illinoispta.org/spotlight.html or contact Illinois PTA via email at spotlight@illinoispta.org.
For more information on Millikin University, visit www.millikin.edu.
[Text from file received from Millikin University]