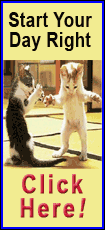 But catcher Welington Castillo, who played a part in a ninth-inning pratfall that allowed the St. Louis Cardinals to tie the score, made up for his mistake in dramatic fashion.

His two-out, three-run homer off closer Trevor Rosenthal in the top of the 11th gave Chicago a 6-3 win at Busch Stadium.

Castillo slugged a 1-1 fastball 426 feet to the seats in left center for his second homer of the year. It scored right fielder Nate Schierholtz, who led off the inning with his fourth hit of the game, and shortstop Starlin Castro, who was intentionally walked with one out and Schierholtz at third.

"I didn't get the fastball up as much as I wanted to," Rosenthal said, "and (Castillo) put a good swing on it."

Reliever Justin Grimm (1-0) picked up the win with a scoreless 10th, fanning Rosenthal (0-1) in just his second career at-bat with men at first and second to end the inning. Pete Kozma was in the on-deck circle when right fielder Shane Robinson flied out to left, but Cardinals manager Mike Matheny opted to let Rosenthal hit.
Some were surprised at that decision, but Cubs manager Rick Renteria was not one of them.

"He wanted (Rosenthal) to pitch the 11th," Renteria said. "He only had two (position players) left."

Such rolls of the dice did not appear necessary when Chicago (4-6) took a 3-1 lead to the bottom of the ninth, but Cubs closer Jose Veras experienced another bout with wildness that nearly allowed St. Louis (5-5) to steal a win.

Veras hit two batters and walked another in a 27-pitch inning, which also featured a Castillo passed ball that scored Cardinals catcher Yadier Molina to make it 3-2. Third baseman Matt Carpenter's bases-loaded sacrifice fly evened the score at 3, but second baseman Kolten Wong grounded out for the third out.

Renteria said Veras, who has failed to convert both save opportunities, would remain the team's closer despite walking seven and hitting three batters in his first 3 2/3 innings.

"His stuff is there, but I think he just gets too excited," Renteria said. "He's just got to get into a rhythm."

Both starters — Jeff Samardzija for the Cubs, Joe Kelly for the Cardinals — were no-decisioned despite strong outings.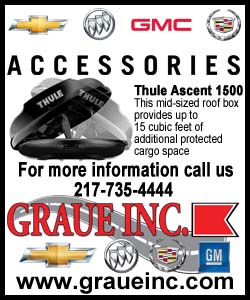 Samardzija worked seven innings, scattering six hits and giving up one run while walking none and striking out four. Kelly pitched six innings, yielding six hits and an unearned run with no walks and three strikeouts.
Chicago gave Samardzija his first run of support in three starts when center fielder Ryan Sweeney knocked Kelly out with an RBI single in the seventh. Samardzija was the pitcher of record when the Cubs untied it in the eighth with a sacrifice fly by first baseman Anthony Rizzo and Schierholtz's run-producing double.

"That's the way it goes," Samardzija said of his team's inability to score when he takes the hill. "You keep pitching, putting up zeroes and giving the team a chance. Ninety-eight pitches and seven innings ... I'll take that every time."

Molina collected two hits, including an RBI single in the second, for St. Louis.

Cubs reliever Hector Rondon posted his first save with a hitless 11th.

"We're going to play a lot of close games, so we're ready for it," Samardzija said.

NOTES: Chicago 2B Emilio Bonifacio is the first MLB player since 1900 to have games with one hit, two hits, three hits, four hits and five hits within his team's first seven games. His 19 hits are tied with San Francisco's Angel Pagan for the MLB lead. ... Friday night's game started a stretch of 20 straight days with a game for St. Louis, the maximum allowed under MLB rules. Its next off-day is May 1. ... Cardinals SS Jhonny Peralta entered Friday night's game 2-for-29, but both hits were homers. Last year, St. Louis shortstops clouted a grand total of four homers.
[© 2014 Thomson Reuters. All rights reserved.]
Copyright 2014 Reuters. All rights reserved. This material may not be published, broadcast, rewritten or redistributed.