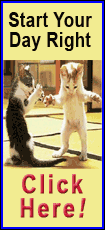 But that's what happens when two of the game's hottest starters meet to begin a three-game AL West Division series.

It took 12 innings and some head scratching, but the Rangers added yet another victory over the Astros.

Catcher Robinson Chirinos' base hit scored third baseman Jeff Kouzmanoff with the winning run in the 12th inning of the Rangers' 1-0 victory.

Chirinos' hit ended the longest scoreless game in the history of Globe Life Ballpark and made a winner out of Jason Frasor (1-0), the last of five pitchers used by the Rangers (5-5).

The victory was the 12th consecutive for the Rangers over Houston (4-7).

Houston right-handed relief pitcher Brad Peacock (0-1) took the loss.

"They kept throwing me fastballs inside, so I was trying to stay short and make sure I hit the ball," Chirinos said. "The good thing is we won, especially a long game, and to win is awesome."

The Rangers had plenty of chances but cashed in on only one of 14 opportunities with runners in scoring position.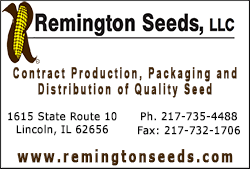 The Rangers loaded the bases with two outs in the ninth and no outs in the 10th but couldn't score.

Peacock walked the bases loaded — one intentional — in the 10th inning. The Astros, playing a five-man infield with Marwan Gonzalez brought in from left field, got a forceout at home for one out and Peacock struck out Chirinos before center fielder Leonys Martin's groundout ended the inning.

"I think you have to give some credit to Houston," Rangers manager Ron Washington said. "They made good pitches when they had to. We had chances all night."

The Rangers' Yu Darvish and Houston's Scott Feldman earned no-decisions, though both were fantastic.

Darvish pitched eight innings of one-hit ball, striking out nine and walking one. Feldman, pitching only days after the death of his father, was only slightly less effective. He pitched seven innings and gave up no runs on two hits and four walks, including one that was intentional. He did hit two batters.

Both made scoring opportunities hard, to say the least.

Darvish took a perfect game into the sixth before third baseman Matt Dominguez led off with a single to center. He was left at second.

The Astros stranded only three runners, including center fielder Dexter Fowler in the ninth against right-handed relief pitcher Joakim Soria.

"Obviously, he's one of the best doing it right now," Feldman said. "A pretty typical game for him."

Darvish has been no friend to the Astros.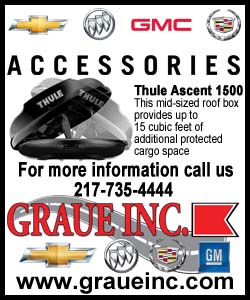 The right-hander has struck out 72 in 51 innings and sniffed a perfect game and no-hitter a year ago in two starts.

Darvish's bid for a perfect game with two outs in the ninth in his first start of 2013 was spoiled by Marwan Gonzalez's single. In June, he pitched 7 1/3 innings of no-hit ball before settling for a combined one-hitter with Joe Nathan.
The Astros had only three hits out of the infield in the first five innings Friday. Darvish struck out seven batters, including the side in the fourth.

"I think it's sheer luck, but if I could pitch like this in every game that I pitch it'd be very nice," said Darvish, who worked his last three innings with a cut on the back of his thumb.

Darvish and Washington both said the cut was of no concern.

"This happened many times in Japan," Darvish said. "It didn't hurt or affect me even a bit."

Feldman proved almost as tough. Designated hitter Mitch Moreland's double in the second was one of only two hits in the game's first half, but Moreland and Kouzmanoff where left stranded at second and third.

Feldman allowed four base runners to reach, including walks to first baseman Prince Fielder and left fielder Shin-Soo Choo in the second and third. Martin's fifth-inning infield single was the other.

"You never have much margin for error going against a guy like that," Feldman said. "No matter who you're facing, you just want to limit the damage and get as far into the game as I could."
NOTES: Friday's date marked the 20th anniversary of the opening of Globe Life Park in Arlington. Former President George W. Bush, then the managing general partner of the team, was in attendance to mark the occasion. ... Friday was the Astros' first regular-season game against the Rangers since former Texas CEO Nolan Ryan joined the Houston organization. Ryan sat with Bush next to the Rangers' dugout. ... The Rangers led the intrastate series rivalry 59-32 entering Friday's opener of the three-game series. Texas went 17-2 in 2013 against the Astros and had won 11 in a row.
[© 2014 Thomson Reuters. All rights reserved.]
Copyright 2014 Reuters. All rights reserved. This material may not be published, broadcast, rewritten or redistributed.