Getting the word out about 'Historic Farms' book a challenge
Publisher seeks submissions

Send a link to a friend Share
[April 12, 2014] SIKESTON, Mo. — The publisher of an upcoming book honoring historic family-owned farms in Illinois says initial response to their publicity campaign has been overwhelming, despite the fact that a large number of farm owners still haven't heard about the project.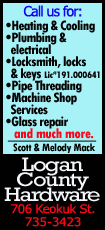 The coffee-table book, "Illinois Historic Farms: Honoring the State's Enduring Heritage of Family-Owned Farms," will feature histories of family-owned farms that have been certified by the Illinois Department of Agriculture as Centennial or Sesquicentennial Farms, as well as photos and stories documenting the history of agriculture in the state.

Mailing of promotional brochures to eligible farms began late in 2013, according to the publisher, Acclaim Press. Participation and enthusiasm for the project among farmers has been incredible, according to book editor Charles Francis.

"Submissions from those who want their farm histories included in the book have been pouring in," Francis said. "We're even getting calls from farms that haven't been certified through the IDOA, asking if they can be in the book."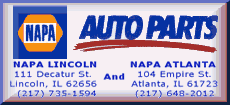 But a large number of the promotional mailings have been returned undelivered to the publisher, and they are hearing from local sources that many Centennial and Sesquicentennial Farm owners haven't gotten a brochure. As a result, the publisher will be working with local historical societies and agricultural officials to update their mailing list and to make sure that every eligible farmer knows about the book.
"We don't want any farm that wants to have their history included in the book to be left out because they didn't learn about the project," said Delayne Reeves, Illinois Department of Agriculture program coordinator for Centennial and Sesquicentennial Farms.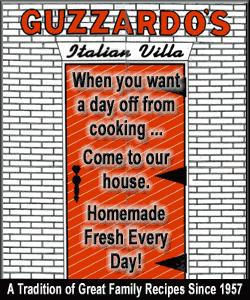 Any farm that hasn't received a promotional mailing should call Acclaim Press at 877-427-2665 to request a brochure, or download it from the publisher's website, www.acclaimpress.com.
Reeves said there is still time for farms that meet the criteria to complete the Department of Agriculture certification process and be included in the book. Those interested should call her at 217-524-9129 or go to the program's website, www.agr.state.il.us/centennial-sesquicentennial-farms/, for details on the program.
[Text from Acclaim Press news release]
Acclaim Press is an award-winning, independent publisher of community histories, specialty and trade titles. Formed in 2005, from a team of talented editors, designers, illustrators and pressmen collectively comprising over a century of experience in the publishing industry, Acclaim Press has become a leading publisher of collector-quality books. For more information, visit http://www.acclaimpress.com/.