Count Basie Orchestra returning to Arlee stage
Patti Deener to be guest vocalist

Send a link to a friend Share
[April 14, 2014] MASON CITY — London, Bucharest, Milan, Luzern, Moscow, Singapore, Tokyo and Mason City. In the past year, the legendary Count Basie Orchestra has toured worldwide, and one of their next stops will be at the historic Arlee Theater in Mason City.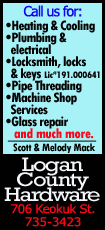 The Arlee will host the Count Basie Orchestra at 7 p.m. April 25. Local singing celebrity Patti Deener will be the guest vocalist.

The band played to a sold-out crowd at the Arlee seven years ago and returned to another enthusiastic crowd the following year.

When the news broke that the Count Basie Orchestra was coming to Mason City, Bill and Jean Gossett of Lincoln were among the first to buy advance tickets.

"This is a great opportunity to see a nationally known music organization and experience the big-band era," Bill Gossett said. "It's a big thing."

The Gossetts enjoyed the previous Basie shows at the Arlee.

"We had a big time," Gossett said. "An opportunity to see a band of that caliber in central Illinois is pretty rare. And it's not cheap to bring such a band in. It represents a commitment of the Arlee to expose people to the music of that era. Jazz was a very big part of the musical scene, and the genre is not dead."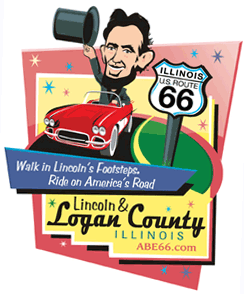 Count Basie's career took off in the Roaring '20s as a jazz pianist in Kansas City. He soon went from pianist to bandleader. His orchestra epitomized swing and broadly influenced jazz. Basie's first chart entry, "One O'Clock Jump," became the band's theme song and was inducted into the Grammy Hall of Fame. Despite half a century of changing tastes in popular music, the endurance of the Count Basie Orchestra confirms the genius of his earliest musical instincts.
Count Basie died in 1984, but his band lives on, now directed by Scotty Barnhart. The Count Basie Orchestra of today is a group committed to upholding and advancing this "American institution." Some members are new, yet sound still swings from some musicians handpicked by Count Basie himself. The renowned orchestra has won 18 Grammy Awards and 20 Downbeat and Jazz Times polls, more than any other big band in jazz.
Tickets can be purchased for $35 at the Arlee or City Hall in Mason City during business hours, or by sending a check and SASE to the Arlee at 139 S. Main, Mason City, IL 62664. For more information, call 217-691-7229 or 217-482-9999.
[Text from file received from Arlee Theater]