Lincoln Heritage Museum opening highlights value of Lincoln College

Send a link to a friend Share
[April 14, 2014] The highly respected Lincoln Heritage Museum reopens in its new location on April 26. Starting at 10 a.m., officials will welcome historians, elected officials, college alumni, friends and others to the central Illinois campus. The grand opening of the new Lincoln Heritage Museum offers visitors new insight and lessons from the life of Abraham Lincoln and highlights the outstanding experience found at Lincoln College.
The museum features on its first floor a layout of more traditional museum exhibits of Lincoln artifacts, including history specific to the area. On the second floor, the tour features state-of-the-art audio and video that walks backward through Lincoln's life, beginning with the tragic events at Ford's Theatre.

The opening ceremony will feature:
Performances of original music composed specifically for the opening by LC jazz studies students.

Brief remarks by museum director Ron Keller, Lincoln College President John Blackburn and LC trustee Dan Weinberg.

An official ribbon-cutting followed by museum walk-throughs at no charge for visitors in the morning.

LC fine arts students and other performers appearing in costume for living history presentations.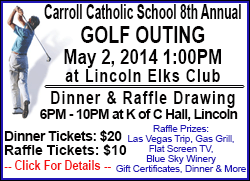 Timed tours of the second-floor gallery will be offered in the afternoon at the reduced fee of $2 for adults and $1 for children and seniors. Visitors are asked to allow an hour for the morning walk-through and at least 90 minutes for the afternoon timed tour, with limited tickets available for the afternoon.
Lincoln College worked with the extremely talented Taylor Studios in Rantoul to design the new museum, housed on campus in the new Lincoln Center.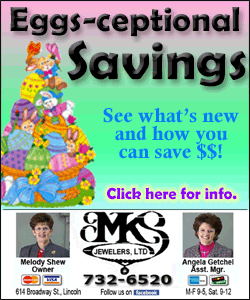 "It is so exciting to see the fruits of our hard work these last few years, and we are eager to show everyone this special experience," Keller said. "Our goal is to distinguish the Lincoln Heritage Museum from the others honoring our 16th president by encouraging our visitors not only to enjoy the creative, high-tech ways we are presenting his life, but to better understand how each stage of his life — his victories and failures — shaped him into such a special person and how these lessons can be applied in each of our lives."
LC administrators hope the Heritage Museum will reflect on the dedication and talent of Ron Keller and his staff and the college's commitment to offer a unique educational experience.
"At Lincoln College we want every student to have an outstanding college experience, and the Lincoln Heritage Museum will play a vital role in that mission," said Blackburn. "We are excited to showcase the museum's great treasures and stories and to connect those things with our academic programs and campus life. The museum will provide opportunities for students from many backgrounds to shape their own success stories through Lincoln College."
[Lincoln College / LDN]