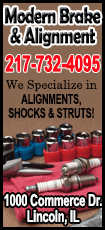 (Copy of questionnaire responses)

How many employees? 4

Website/Facebook Page Link:

How long have you been a Chamber member?

Since 1978

I joined the Chamber because....

The Chamber is the glue that keeps local businesses united. It provides resources and contacts that otherwise would not be available.

Why did you decide to invest in Logan County?

It is my home. I was born and raised in Logan County and it has been a wonderful location to maintain my business and raise my family.
What products and services do you offer to Logan County?

I have an independent agency that represents several insurance companies. We sell all lines of insurance: home, auto, life, business, farm & crop insurance.
What does the future of your business look like?
The internet has changed how people shop for insurance, but not necessarily for the better. We've had several customers buy insurance from us who previously bought coverage over the internet. They couldn't get help with a claim, didn't have the property coverage. Our agency takes pride in the products we sell and the service we offer.
We've been here for over 40 years and our customers know the value of having a local agent they can trust and depend on. I don't see that changing.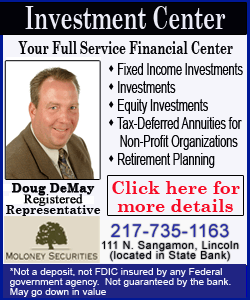 Five "Did you know" facts about Grieme Insurance
Grieme Insurance Agency has been in Lincoln for over 40 years.

Both Kim Darrah and Diane Sheley have been with the agency over 17 years.

Perry has been both a past president and a member of the Logan County Chamber.

Grieme Insurance was the first agency in Illinois chosen to represent Erie Insurance Company and just received their 15 year achievement award.

Perry is one of the largest crop insurance agents in Illinois.
Contact person: Perry Grieme, 217-735-1296

[Text copied from file received from the Lincoln/Logan County Chamber of Commerce]