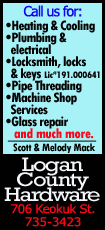 Euro zone inflation is running at 0.5 percent — far below the ECB's target of just under 2 percent over the medium term.

The ECB opened the door after its policy meeting earlier this month to turning on its money-printing presses to keep inflation from staying too low, though it shows no sign of embarking on such quantitative easing (QE) just yet.

"Asset purchases are an instrument that we are ready to use if we deem necessary," Benoit Coeure, who sits on the ECB's six-member Executive Board, said a speech at a conference organized by the International Monetary Fund.

"Further monetary easing is ... not excluded, but remains contingent on outcomes," Coeure said. "If such easing is called for, the Governing Council is unanimous in its commitment to use also unconventional instruments within its mandate."

Coeure said the ECB would have to decide whether asset buys would be useful and added what he called "a few qualifying remarks" about possible targeted asset purchases by the ECB.
"In practice, purchases would naturally be linked to the interest rate maturities that are most important for firms' and households' investment and consumption decisions," he said.

"In the euro area, this tends to be the intermediate to longer part of the yield curve," he added.

The fragmented nature of the bloc's economy meant that to achieve reduced borrowing costs by similar amounts across the euro zone, "segmentation would have to be taken into consideration in our strategy" with an asset-buying program.

This suggests the ECB would fine-tine its program to target different assets in different countries, though Coeure said the ECB would have to guard against "operations that unduly distort market allocations".
Several ECB policymakers have deep reservations about pursuing a U.S.-style program of sovereign asset purchases.
Coeure said the fragmentation of the euro zone economy meant purchases of a single asset class, such as government bonds, could not be assumed to affect interest rates across all asset classes.

With a view to unclogging lending to smaller businesses in the euro zone, the ECB is scrambling to boost Europe's securitized debt market — on which it could intervene.

In the strongly bank-dependent euro zone economy, a more active market for asset-backed securities (ABS) would help banks lighten the load on their balance sheets and enable them to lend more.

Coeure did not single out which assets the ECB could buy but said: "Overall, the yardstick for the success of any targeted asset purchases would not be the size of our balance sheet, but the observable effect of our operations on term premia across markets and jurisdictions."

"Or put differently, asset purchases in the euro area would not be about quantity, but about price," he added.

(Writing by Paul Carrel; editing by Eric Walsh and Keiron Henderson)
[© 2014 Thomson Reuters. All rights reserved.]
Copyright 2014 Reuters. All rights reserved. This material may not be published, broadcast, rewritten or redistributed.