With high-valuation stocks under pressure, earnings could be subjected to even more investor scrutiny than usual.
"There's skepticism among investors about the outlook, and we're getting into the first-quarter earnings season, so you're going to see some positioning," said Brian Jacobsen, chief portfolio strategist at Wells Fargo Funds Management in Menomonee Falls, Wisconsin.
Profit growth for Standard & Poor's 500 companies now is projected at just 0.9 percent in the first quarter from a year ago, down from a January 1 forecast for 6.5 percent growth, Thomson Reuters data showed.
This week, 54 S&P 500 companies are scheduled to report first-quarter earnings, compared with 29 last week.
Earnings are expected from such high-profile names as General Electric (GE.N), Johnson & Johnson (JNJ.N), Goldman Sachs (GS.N), Google (GOOGL.O)(GOOG.O) and IBM (IBM.N).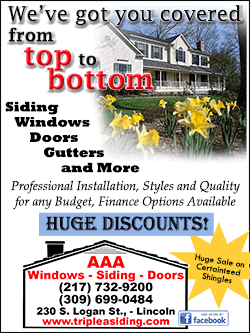 The economic calendar will include retail sales on Monday, the Consumer Price Index on Tuesday, U.S. housing starts and industrial output on Wednesday and the Federal Reserve Bank of Philadelphia's business activity index on Thursday. The latest weekly initial jobless claims will also come out on Thursday.
Wall Street will face this flurry of numbers during a four-day week. The U.S. stock market will be closed for Good Friday.
Volume is likely to be lighter than usual with some participants away for the observance of Passover, which will begin at sundown on Monday.
BLUE CHIPS BACK IN STYLE
A move into blue chips is one trend emerging after the market's slide, which pushed the Nasdaq down on Friday to close below 4,000 for the first time since February 3.
The Nasdaq Composite Index .IXIC has fallen 4.7 percent for April so far. That means the Nasdaq still has a way to go before slipping into correction mode, which Wall Street defines as a drop of 10 percent from a recent peak.
At Friday's close, the Dow Jones industrial average .DJI was down 2.6 percent for April so far and the S&P 500 .SPX was down 3 percent.
"You've seen small caps dominate," Jacobsen said, referring to some of Wall Street's one-time darlings. "We're going to begin to see large caps dominate now as people shift more from these high-beta plays to quality."
Despite the selloff, investors are still pouring money into stocks.
Investors in U.S.-based funds put $8.9 billion into stock funds in the week ended April 9, the biggest net inflows in four weeks. At the same time, funds that mostly hold U.S. Treasuries reported outflows for the first time in four weeks, according to data from Thomson Reuters' Lipper service on Thursday.