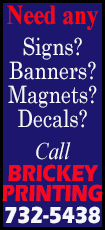 Five of the extra-base hits came in the first inning as the Angels jumped all over Mets right-hander Bartolo Colon and went on to take two of three in the interleague series.

Center fielder Mike Trout, designated hitter Albert Pujols and first baseman Raul Ibanez hit consecutive homers with one out in the first, marking the first time the Angels went back-to-back-to-back since July 27, 2009, when Juan Rivera, Kendrys Morales and Mike Napoli did it.

Catcher Hank Conger and third baseman Ian Stewart also homered for the Angels, who got triples from right fielder Kole Calhoun and shortstop Erick Aybar as well as doubles from shortstop John McDonald, Conger, Calhoun and Stewart.

"We came out swinging and we never looked back," said Trout, who had a home run and two singles and scored two runs. "One through nine, it was going great. ... It's always good to hit three home runs in the first inning."
With the five homers, the Angels lead the majors with 20 home runs.

"We have an element of power on our team, for sure," Angels manager Mike Scioscia said. "And it's nice to see it emerge."

Adding to the misery for the Mets was the fact that both second baseman Daniel Murphy and third baseman David Wright were ejected in the seventh inning for arguing from the dugout with plate umpire Toby Basner.

Mets catcher Travis d'Arnaud took a called third strike, prompting the protests from the bench. Both Murphy and Wright looked at called third strikes earlier in the game.

"Arguing balls and strikes," Mets manager Terry Collins said when asked why Murphy and Wright were ejected.

Angels left-hander C.J. Wilson (2-1) was the beneficiary of the calls, as well as the offense. He struck out nine in seven innings, five of the nine coming on called third strikes. Wilson allowed two runs on six hits and three walks.

Colon (1-2) gave up nine earned runs, tying a career-worst, and 11 hits in five innings.

"He was up in the zone," Collins said of Colon. "He lives and dies with location. He makes mistakes up in the zone, he gets hit. Today he was up."

The Mets took a 1-0 lead in the top of the first on an RBI single by Wright, but the lead was short-lived.

After the three consecutive homers in the bottom of the inning, Stewart hit an RBI double to give the Angels a 4-1 lead.
In the fourth, Aybar had a two-run triple, left fielder J.B. Shuck an RBI single and Conger a two-run homer as the Angels continued their offensive onslaught for a 9-2 lead, everything coming off Colon.

"Bartolo's tough," Scioscia said. "If you let him get on a roll, he can go through four or five innings on 50 pitches. The mistakes he made early in the game, we didn't miss. Starting with Mike and Albert and Raul, and it kept going.

"Sometimes Bartolo takes a little time to work into his game," Scioscia added. "He settled in the next three innings, but the mistakes he made early, we didn't miss, we didn't foul them off. We hit him hard and it gave us a great first inning."

Wilson took it from there.

"He managed the game very well," Scioscia said. "He got in the zone when he had to, expanded (the zone) when he had to. He had good stuff and pitched well."

NOTES: Angels DH/1B Raul Ibanez got his 2,000th career hit Saturday, hitting a two-out, game-tying, three-run homer in the bottom of the ninth inning. He is one of 12 active players with at least 2,000 hits and 300 RBIs. He is hitting just .205, but he leads the team with 12 RBIs. ... With his game-winning home run in the top of the 13th inning Saturday, C Anthony Recker became the sixth player in Mets history to have at least two home runs in the 13th inning or later. He hit a homer in the 13th inning against the Arizona Diamondbacks last July 4. The other five are Howard Johnson, Kevin McReynolds, Tim Harkness, Carlos Beltran and Dave Kingman.
[© 2014 Thomson Reuters. All rights reserved.]
Copyright 2014 Reuters. All rights reserved. This material may not be published, broadcast, rewritten or redistributed.