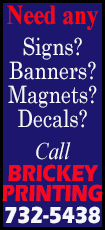 After reliever Matt Lindstrom blew his second save in three chances in the top of the ninth, Ramirez launched a two-run walk-off homer into the bullpen in left field off John Axford for a 4-3 win over the Cleveland Indians.

"You could tell it was a good environment in (the dugout)," Ramirez said through an interpreter. "Everybody was pulling for each other. Our hitters are doing the job and we felt like we could come back at any time."

Despite two rain delays that added two hours to the game time plus some cold temperatures, it was a memorable moment for a team that didn't have many a year ago.

"At that time, I didn't feel any cold at all," Ramirez said of being mobbed by teammates at the plate. "That was a great moment and the most important thing is that we won the game."

It was the first blown save for Axford (0-1) in four chances for the Indians (6-7), who dropped a series to the White Sox (7-6) for the first time since October 2012 overall and since May 2012 in this ballpark.
"(Ramirez is) a very aggressive hitter," Indians manager Terry Francona said. "(Axford) threw it probably middle, middle and he's a hot hitter right now."

Prior to Axford's meltdown, which started when he walked lead-off hitter Jordan Danks on a full count, Chicago went into the ninth with a 2-1 lead after second baseman Marcus Semien's solo home run in the bottom of the eighth. Cleveland responded with two runs in the top of the ninth off Lindstrom for a 3-2 lead.

After a fielding error by Chicago first baseman Jose Abreu put leadoff hitter Michael Brantley on base, Lindstrom allowed back-to-back singles to center Yan Gomes and right fielder David Murphy to tie the game at 2-2. The go-ahead run was scored by Gomes on a wild pitch thrown by Lindstrom with two outs.

"Closing's tough, it's not easy for anybody," White Sox manager Robin Ventura said. "Once you give them an extra out, for whatever reason, whether you're walking a guy or there's an error that happens, it becomes tough, especially in a one-run game."

Ramirez, who's hitting .420 with a 1.143 OPS, made sure it didn't cost his team a win. After extending his hitting streak to start the season to 13 games, the Cuban-born Ramirez, who went 2-for-4 with two RBIs, became the latest hero in a lineup that's leading the majors in several offensive categories.

"It's nice for us to be able to do this," Ventura said. "The feeling is, even though you're down you feel like you can come back. That's a very good feeling to have offensively. Even if something like that happens, you can still come back and tie it up or go ahead like we did."

Jose Quintana made a quality start for Chicago, but took a no-decision after throwing six innings. Brantley finished 1-for-3 with a solo home run, his first of the season, and scored two of Cleveland's three runs.

Other than allowing Semien's home run, Indians starter Corey Kluber continued a run of success against the White Sox. Coming into the game, he'd limited Chicago hitters to a .230 batting average against (23-for-100) in six career outings and tossed his third quality start in as many as he's had in Chicago.

Kluber scattered eight hits, allowed two runs, struck out six and didn't issue any walks.

"Oh man, he was so good even with the delay," Francona said. "He used all his pitches, he worked ahead ... he just basically pitched a really good ballgame."
Cleveland heads to Detroit on Tuesday for the next leg of the road trip, while Chicago awaits the arrival of the defending World Champion Boston Red Sox.

The Indians got on the board first on Brantley's solo home run off Quintana with two outs in the fourth. A 45-minute stoppage ensued amid a downpour, the second delay of the afternoon, but Chicago got the run right back when play resumed.

Third baseman Conor Gillaspie led off the bottom of the fourth with a single, moved to third on designated hitter Adam Dunn's single to center and scored on an infield hit by right fielder Dayan Viciedo.

The Indians nearly surged ahead in the sixth after the first two batters got on with hits, but Quintana worked out of the jam despite surpassing his previous career high of 117 pitches.

A nice stop at third by Gillaspie saved a run with no outs before Quintana escaped with some impressive individual work. He induced a sacrifice fly for the first out before knocking down Brantley's line drive to hold second baseman Jason Kipnis at third and get the second out at second base. He then struck out Gomes on his 121st pitch and final pitch, letting out a loud scream to end his day.

"It was (my) last inning and the inning started with a double and the game was still 1-1," Quintana said. "I wanted to throw a good pitch to a spot. When I (got) the strikeout, I was really happy with that."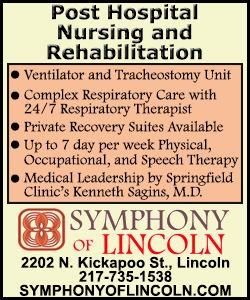 NOTES: White Sox SS Alexei Ramirez extended his hitting streak to start the season to 13 games with a leadoff single in the third. It tied him for the third-longest streak to open a season in franchise history. ... Chicago 3B Conor Gillaspie singled to lead off the fourth to extend his career-high hitting streak to 11 games. ... White Sox RF Avisail Garcia, out for the rest of the season with a labrum tear in his left shoulder, will undergo surgery Tuesday. ... Chicago 2B Gordon Beckham (left oblique strain) re-started his injury rehab assignment with Double-A Birmingham on Sunday and went 1-for-1 with a walk and a run. ... 3B Lonnie Chisenhall wasn't in the starting lineup, but he returned to the Indians from paternity leave following the birth of his son. INF Justin Sellers, who was called up to take Chisenhall's roster spot, was optioned back to Triple-A Columbus. ... Cleveland OF Michael Bourn (hamstring strain) and DH Jason Giambi (fractured rib) both made rehab appearances Sunday for Double-A Akron.
[© 2014 Thomson Reuters. All rights reserved.]
Copyright 2014 Reuters. All rights reserved. This material may not be published, broadcast, rewritten or redistributed.