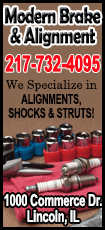 Two unearned runs on three walks and an error allowed the Minnesota Twins to steal a sweep of the Kansas City Royals with a 4-3 win on Sunday.

With the Royals ahead 3-2 in the eighth inning, an errant throw home by Royals relief pitcher Wade Davis allowed two runs to score, giving the Twins the win.

"I made the pitch, had the play right there in front of me and just didn't make it," Davis said. "It's extremely frustrating. We had the win right there staring us in the face and it didn't happen."

Royals reliever Aaron Crow came in to start the eighth inning and walked the only two batters he faced — Twins shortstop Pedro Florimon and second baseman Brian Dozier.

"Two leadoff walks spell trouble in a one-run game," Royals manager Ned Yost said. "It's frustrating, but I still felt like we could cover it."

Davis took over for Crow, struck out Joe Mauer then walked Trevor Plouffe to load the bases with one out. On a tapper back to the mound by Twins left fielder Chris Herrmann, Davis' throw home sailed past catcher Salvador Perez, allowing Florimon to score. Dozier then scored ahead of Perez' throw back to Davis on a close play at the plate.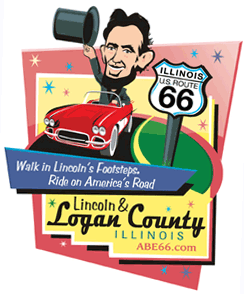 Davis said he was upset about the error and reacted to it rather than covering home plate.

"I got to it and fielded it cleanly and went to grab it, palmed it and made a bad throw, then made a mistake by not getting to home plate and being there for that run," Davis said. "I got frustrated and made a mental mistake by not getting there. It's unacceptable."

Dozier said he decided to make a break for home after he saw Davis wasn't covering the plate.

"I saw the throw and saw Davis just hanging out a good 10 yards away from the plate, so I thought I might as well take a shot," Dozier said. "When you look up and round the base and see that nobody is covering home, you have to be aggressive."

The game ended in an odd fashion as well.

The final out came as third baseman Mike Moustakas was called for interference on Twins catcher Kurt Suzuki on a foul pop up after Twins closer Glen Perkins struck out left fielder Alex Gordon and catcher Salvador Perez for the first two outs of the ninth inning.

The win gave the Twins a three-game sweep of the Royals on the heels of being swept by Oakland in the home-opening series in Minnesota.

"It's about winning series, winning ball games," Twins manager Ron Gardenhire said. "That's a nice one. That team has handled us pretty good the last couple years. It's a good, young baseball team over there that can do some things. As we talked about before the game, taking care of our home field and getting back to winning baseball is really important for us."

Somewhat overshadowed by the late-inning antics, starting pitcher Kevin Correia delivered the third straight quality start for the Twins. Correia went seven innings, allowing three earned runs on six hits and a walk while striking out two. Kyle Gibson and Ricky Nolasco had quality starts in the Twins' previous two games, respectively — both victories over the Royals.

"Those past three games, with what they've done, is exceptional — against a good-hitting ball team," Dozier said.

After sailing through his first seven innings, throwing just 78 pitches, Correia ran into trouble in the eighth inning and the Twins gave up its 2-0 lead.

Moustakas led off the eighth inning with a walk. Center fielder Lorenzo Cain followed up with a single. Then, with runners on first and second, Royals ninth-hitter and shortstop Alcides Escobar bunted and an errant throw by Plouffe to first base allowed Moustakas to score, cutting the Royals' deficit to 2-1.
After Brian Duensing relived Correia, Royals right fielder Nori Aoki tied the game at 2 with a squeeze bunt, scoring Cain from third base. Royals first baseman Eric Hosmer gave Kansas City a 3-2 lead with a two-out double to deep center field, scoring Escobar.

Twins pitcher Casey Fien registered the third out in the eighth inning, striking out Kansas City's Billy Butler with two outs and a runner on second base. Fien earned the win in the Twins' victory — his first of the year.

Jason Vargas delivered his third straight quality start of the season for the Royals. Vargas went seven innings, allowing two runs on five hits and three walks, while striking out four for the no-decision.

"Baseball's never going to change," Gardenhire said. "Walks and mistakes end up killing you, and that's what happened on the last one."

NOTES: Twins designated hitter Yosmil Pinto hit a two-run home run, his third of the year, in the seventh inning to give Minnesota a 2-0 lead. ... Gardenhire returned to the team Sunday after taking the past two games off to attend the funeral for Michael Hirschbeck, the son of umpire John Hirschbek, in Ohio. Michael Hirschbeck, 27, had battled adrenoleukodystrophy, a disease affecting the brain and nervous system. ... Twins CF Aaron Hicks stole his first base of the season in the third inning. Hicks had nine steals in 12 attempts in 81 games in 2013, his rookie season. ... Twins assistant GM Rob Antony said a CT scan showed a "very slight fracture" in the wrist of Twins OF Josh Willingham, which hampers his swing. Antony said he hoped Willingham would return to the lineup as soon. ... Moustakas hit his second double of the series in the fifth inning. Moustakas, who was 1-for-26 prior to the series with the Twins, went 1-for-3 and was 3-for-10 for the series. ... Mauer had his first stolen base of the season, taking second in the bottom of the sixth inning. Mauer didn't have a steal in all of 2013 and has 43 steals in his career. His last steal was Aug. 26, 2012, at Texas. ... Escobar had a pair of hits Sunday and now has a hit in six of his last seven games after going hitless through the first four games of the year.
[© 2014 Thomson Reuters. All rights reserved.]
Copyright 2014 Reuters. All rights reserved. This material may not be published, broadcast, rewritten or redistributed.