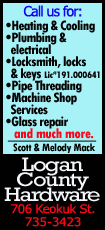 Instead, it was Warriors forward Andre Iguodala whose 3-point attempt bounced off the back rim in the final seconds of overtime, giving the Portland Trail Blazers a 119-117 victory Sunday night at the Moda Center.

Golden State forward Draymond Green's 3-pointer with 3.6 seconds left in regulation forced the extra session.

The Trail Blazers survived a season-high 47 points by Curry to clinch at least the fifth playoff seed in the Western Conference. Portland will face the Houston Rockets in the first round of the postseason. The Blazers (53-28) trail No. 4 Houston (53-27) by a half-game.

The Rockets, who hold the tiebreaker with Portland, can clinch the fourth spot and home-court advantage in the first round by beating either the San Antonio Spurs on Monday or the New Orleans Pelicans on Wednesday.

Golden State (49-31) will be in the playoffs, but its hold on the West's No. 6 spot is slipping. The Dallas Mavericks (49-32) are a half-game back, and the Memphis Grizzlies (48-32) are one game behind the Warriors.
Forward LaMarcus Aldridge scored 26 points and guard Wesley Matthews added 24 for the Blazers, who prevailed in a wild affair that featured 27 made 3-point shots — 19 after halftime — with nine ties and 16 lead changes.

"That was a fun game, a crazy game," said Portland forward Nicolas Batum, who had 18 points, 12 rebounds and five assists. "We'd make a shot, they'd come right back at us. ... Craziest game of the year."

"It was a boxing match," said Portland center Robin Lopez, who contributed 16 points and seven rebounds. "That's exactly what it felt like. There was haymaker after haymaker for a while out there."

Curry shot 16-for-29 from the field, 7-for-14 from 3-point range and 8-for-8 from the foul line in his 45-minute masterpiece. Guard Klay Thompson added 25 points — scoring all of them after halftime — before fouling out in overtime.

"They're probably the two best shooters in the league," said Portland guard Damian Lillard, who had 13 points and five assists. "Neither one of them had much space on many of their shots. They made tough shots. If they're going to make those shots for a whole game, you have to live with it."

Batum opened overtime with a 3-pointer to give Portland a 108-105 lead. Curry's 3 put the Warriors on top with 2:38 to play, but Matthews converted a three-point play and the Blazers were back in front 113-111.

Thompson answered with another 3 and the Warriors led 114-113 with 2:02 remaining. Matthews bounced in a 3-pointer for a 116-114 lead with 1:10 remaining, but Thompson hit again from 3-point territory for a 117-116 advantage with 55 seconds left.

Aldridge responded with an 18-footer, and the Blazers were in front 118-117 with 39.6 seconds to play. Curry missed a step-back jumper, and Lillard was fouled going to the basket at the other end with 9.0 seconds remaining. Lillard hit only one of two foul shots for a 119-117 lead.

After a timeout, the Warriors inbounded to Curry, who drove and kicked the ball out to Iguodala at the 3-point arc. The shot missed, Matthews rebounded the ball, and time expired.

"I turned the corner, was going pretty fast downhill and it looked like more than one defender was closing in," Curry said. "I turned around and (Iguodala) was wide open. It was a shot we like and he's made before."

Golden State coach Mark Jackson said, "Steph made the right play. Unselfish play, great look (by Iguodala). We ended up short, a disappointing loss, but we move forward."

Curry, who scored only three points in the first quarter, went wild in the second quarter with 18 points over the final 6:38 to stake Golden State to an eight-point lead at the break.

The Warriors' edge was 67-59 when the Blazers went on a 17-4 tear for a 76-71 lead with 1:25 left in the third quarter. Portland led 76-75 heading into the final period.

NOTES: Golden State G Stephen Curry's career high is 54 points against the New York Knicks in February 2013. ... Curry averaged 36.0 points in four appearances against the Blazers this season. ... The 53 wins are the most for Portland since 2008-09, when the Blazers went 54-28. ... Portland C/F Joel Freeland, who has been out since Feb. 12 with a knee injury, was activated but did not see action. Freeland was the top reserve frontcourt player for the Blazers before he got hurt.
[© 2014 Thomson Reuters. All rights reserved.]
Copyright 2014 Reuters. All rights reserved. This material may not be published, broadcast, rewritten or redistributed.