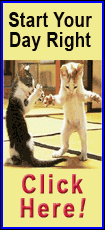 For the Phoenix Coyotes, that means retooling a roster that missed the playoffs for a second straight season. For the Dallas Stars, the plans are more immediate: a first-round playoff series with the Anaheim Ducks after a six-year postseason absence.

"I love the playoffs," Dallas coach Lindy Ruff said. "It's a fun time of year and I want to see some of our guys that have never been in it — how they react. That's the really exciting part because the playoffs always have one or two guys that jump out."

Even though Sunday's game was meaningless, Ruff still took it hard when right wing David Moss scored with 2:31 remaining in regulation and the Coyotes snapped a season-high seven-game losing streak with a 2-1 win over the Stars on Sunday at Jobing.com Arena.

"I still slammed a water bottle there at the end," Ruff said. "You still don't want to lose."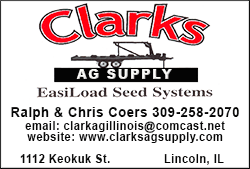 The Stars wrapped up the final Western Conference wild card spot on Friday with a win over St. Louis so the loss won't sting for long. The same can't be said of the Coyotes, who led Dallas by five points two weeks ago, but didn't win another game until it didn't matter.

"It's nice to win but that's a very hollow game," Coyotes coach Dave Tippett said. "That's hard for coaches, that one, because you want to push and it's hard to push in a game like that."

Tippett had never missed the postseason two straight years in his coaching career before now, but his team scored just nine goals in that seven-game skid and never found a way to get over the hump this season.

"We've overachieved here. It's almost in the identity," he said of past years. "I didn't feel like we overachieved enough."

Dallas rested a handful of normal starters in the game and will open the playoffs on Wednesday in Anaheim against the Western Conference's top seed. The Stars flew to Anaheim immediately after the Coyotes game to prepare.

"I'm not going to say too much and give away our secrets but everyone's excited and ready to go," Dallas center Tyler Seguin said, laughing. "We've been preparing for this for the past 15 to 20 games, playing playoff hockey almost every night."

Center Colton Sceviour gave Dallas an early 1-0 lead with a power-play goal that provided two examples of sleight of hand. Stars center Vern Fiddler sent a no-look, backhand pass from the boards to Sceviour in stride in the slot. Sceviour dropped goalie Thomas Greiss to his knees and slipped a backhand into the far side of the net.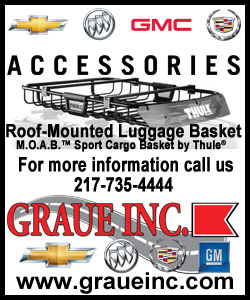 Coyotes right wing Shane Doan evened the game 31 seconds into the second period with his third goal in his last four games. Doan redirected defenseman Zbynek Michalek's shot from the point past goalie Tim Thomas, who made 29 saves for the Stars.

For Doan, who signed a long-term deal to remain with the Coyotes two seasons ago, the end of the season was a bitter pill to swallow. Doan missed a month of the season with Rocky Mountain Spotted Fever and didn't round back into shape until it was too late.

"From the beginning of December until March I really was useless," the Phoenix captain said. "It's disappointing, you're frustrated and you wish you could have helped out."

NOTES: Coyotes LW Lauri Korpikoski played his 400th career game. ... The Coyotes finished the season with their highest ranked power-play unit (fourth) since moving to the Phoenix area in 1996. ... Dallas LW Jamie Benn, D Trevor Daley, LW Ray Whitney, D Brenden Dillon and G Kari Lehtonen sat out Sunday's game as the Stars prepared for their first playoff series since 2008. ... Coyotes RW Shane Doan's 23 goals are his highest goal total since 2008-09 (career-high 31). Doan missed a month of this season after contracting Rocky Mountain Spotted Fever. ... Dallas C Tyler Seguin is the franchise's first player to finish among the top five NHL players in points since RW Dino Ciccarelli finished fifth in 1986-76 with 89 points as a member of the Minnesota North Stars.
[© 2014 Thomson Reuters. All rights reserved.]
Copyright 2014 Reuters. All rights reserved. This material may not be published, broadcast, rewritten or redistributed.